A lot of Leeds United fans have replied to a post from Phil Hay that claims that Leeds United are 'nine games away from the holy grail'.
Included in his post was a link to a piece he wrote in April about how Marcelo Bielsa's teams do from a standing start.
Hay revealed that from the first nine games of the season, Bielsa's teams average around 15 points, based upon his time in Argentina, Mexico, France, and Spain.
In fact, in his two years at Elland Road, he has done better than his average.
This is good news for the Whites, who have a seven-point gap to third-placed Fulham in the Championship – so if the season does restart, you would think they would be confident in doing enough to get promoted.
Certainly, these Whites fans are feeling confident, with one claiming that once the season gets going again, Leeds will have 'unstoppable momentum'.
We will resume where we left off – with a tangible air confidence that we will win every game. There's immense belief in the squad now – unstoppable momentum.

— Steve Hill (@SteveHi35115753) May 28, 2020
Hopefully the break has done us good and we can finish the job off, our fitness levels will still be higher than the others, the players will be raring to go, and I'm sure Bamford would've been practicing his finishing at home? ? We must go up, can't fail again, surely??

— Andrew Anderson (@AndrewA1982) May 28, 2020
It is clear from these statistics that if the Whites continue the way Bielsa's teams have in the past, they should be able to do enough to secure promotion.
Are you confident Leeds can do enough to win promotion, if the season restarts?
Yes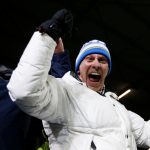 No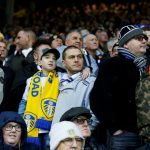 However, some Whites supporters are unsure and don't want Hay to jinx anything.
Don't jinx us! ??

— Chris Ratcliffe (@ratcliffe_1985) May 28, 2020
Stop it Phil!! ?

— Matt Hill (@MattyHill83) May 28, 2020
Will you stop trying to Jinx us, young man!!

— LUFC?? (@LeedsUnited97) May 28, 2020
The Premier League intend to restart their season on 17th June and Hay claimed that this could see the Championship begin contact training.
Leeds and the other Championship clubs returned to training at the beginning of this week, and the Whites have been posting a lot of photos and videos of the players in training.
If the league does get the go-ahead and is allowed to restart, it seems that many Leeds fans are confident that their team will get the job done, but others are worried.
They feel that the lack of a crowd might have an impact on the Whites and are seemingly nervous.
I hope we go back and smash it! My only worry is, the German league proves home advantage is gone due to empty stadiums. Could be a tough last few games with no support.

— Jason Mcculloch (@JasonMcculloch9) May 29, 2020
The situation is gonna be weird for the lads. After everything going on – some of them could have lost family. On top of that the fans aren't there to pump them up and keep them going. A big psychological factor missing. We gotta think of some creative ways to keep them pumped!

— LEEDS ARE GOING UP (@ihelpcp1) May 29, 2020
Before the break, Leeds had won five Championship matches in a row, and if they can follow how Bielsa's teams have performed in the past, then they could be in a good position to win promotion to the Premier League.