A lot of Leeds United fans are not happy with a tweet from Graham Smyth that included a link to a piece on Norwich City.
The piece includes quotes from Norwich's sporting director Stuart Webber from his interview on Sky Sports' The Football Show (via Yorkshire Evening Post).
Webber claims that if the Championship can't play the rest of their games, then the Canaries 'could not accept' a situation that would see them relegated if Premier League sides finish their matches.
He believes that promotion and relegation have to be settled on the pitch.
This has annoyed many Leeds fans who are furious with Webber's comments.
Do these comments from Webber anger you?
Yes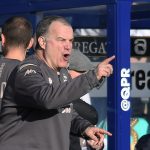 No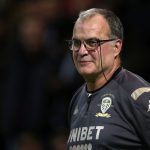 I'm not sure Norwich City will get to decide what happens in the Premier League, never mind the Championship.

But this is an insight into just one of many potential legal battles that could lie ahead for football.https://t.co/EcunQvEwFC#lufc

— Graham Smyth (@GrahamSmyth) May 13, 2020
Who do Norwich think they are? Been bottom for most, if not all the season and are trying to use any excuse possible to not go down. Such a pathetic club.

— Rod (@lufcrumham) May 13, 2020
This argument reeks of desperation, they are trying to sound honest and genuine but it falls flat. If they are accepting relegation if they finish why should it matter about how they are replaced? Comparing league competition to cup is just laughable

— Kevo F (@KFed_LUFC) May 13, 2020
Another point he's forgetting about is they may not even have to play 38 games to confirm relegation they could be relegated after 34/35 games redicolous argument

— David Redmond (@dave_leedsutd) May 13, 2020
Its clear we aint going up. Season will be voided no questions asked

— Mick (@Oldpeacock1919) May 13, 2020
Carnage we will end up with 27 teams in the championship with this logic

— CM (@ChrisMoulds01) May 13, 2020
Why do these no marks wind me up so much?

— TBYP (@TBYPHawk) May 13, 2020
Sorry but he started on about saving smaller clubs many can't afford to play behind closed doors even inChampionship.

Seems money still motive over what UEFA said sporting integrity to decide things, Leeds have a 24th say in what happens to the rest of season in Champ.

— nick briggs?? (@nickbriggs72) May 13, 2020
Should re-title him as Norwich City's Unsporting Director

— David Palmer (@davestillravin) May 13, 2020
What do we think?
Norwich are bottom of the Premier League with 21 points – six points off safety at the point the league resumes, meaning they appear likely to be relegated as it stands.
So, this just seems like a desperate attempt to stay in the Premier League for another season.
The EFL remains committed to finishing the Championship season, but has recently pushed back the date for clubs to return to training to the 25th of May.
If they can't finish the season, then the Whites could be promoted on sporting merit, which may anger Norwich, but we don't think these Leeds fans care too much about that.