Some Charlton Athletic fans have been talking about the latest update that the club relayed on social media recently.
The club's official Twitter account recently posted a link to an article on the club's website which had director Marian Mihail answering some questions from the Charlton fans.
One question, in particular, surrounded the club's potential change in ownership, but Mihail didn't give too much away in this, saying that he himself doesn't know the third-party in question and that he wouldn't be in a position to give away names, in any case.
Many Charlton fans flocked to this tweet and talked about his answer involving the potential change in ownership.
Basically we won't see Jenkins confirmed / another owner for a while then.

— PH (@Ph1Pd) May 29, 2020
Are you convinced by what Mihail says?
I don't believe him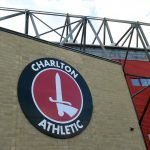 Yes, I'm convinced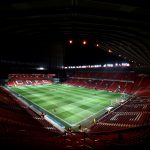 For someone on the bird he doesn't want to let us know what's going on! Maybe gagged a bit but come on ?

— CAFCMSH76 (@CAFCMSH1976) May 29, 2020
Another waste of time

— Dean??? (@xdeanx) May 29, 2020
The article also had a question about the issue surrounding how the police were called to recover two Range Rover sports cars each of over £100,000 in value from former chairman Matt Southall. He was ousted from the club's board back in March after he was said to have made £1.8 million in unauthorised payments.
The question posed to Mihail asked him if the club now has all the Range Rovers back in the club's possession, but Mihail responded that two have not yet been recovered.
This response also sparked a reaction from many Charlton fans. They made their opinions about the situation very clear.
Still 2 Range Rovers unaccounted for ?

— CAFC Facts & Stats (@CafcFacts) May 29, 2020
So it appears that Southall and Nimer have bought a club for a pound, used Roland's money, walked away with a couple of ranges rovers, billed the club and are now selling it for a profit. Nice work.

— Pete (@cafc153) May 29, 2020
This whole Range Rovers thing, is just not adding up! Didn't Nimer say the cars had been seized from Southall? #cafc

— John Pitchers (@JohnPitchers1) May 29, 2020
Judging from the comments of these Charlton fans, these two issues are the most concerning for them. Since both of them indirectly relate to the club's ownership, they are bound to be asking for more information about it.