Some Charlton Athletic fans have flocked to a tweet that was recently posted by Sky Sports' Ben Ransom which shares the alleged news that Laurence Bassini has spoken to Sky Sports to confirm that "he is pulling out" of his Addicks takeover attempt. 
Sky Sports recently published an article which shared some news that was originally announced via the Addicks' official website last Friday, confirming that Charlton's majority shareholder Tahnoon Nimer has agreed on a deal to sell his shares in East Street Investments, the group that completed a takeover of the Addicks back in January.
This report from Sky Sports also confirmed Bassini's interest in taking the club over. However, now, Ransom has claimed that Bassini has told Sky Sports that he will not continue with his pursuit of a Charlton takeover and this claim has gone down well with some Addicks fans. Read the positive reactions of some Charlton supporters to this alleged news in the tweets below.
Laurence Bassini has told @SkySportsNews he is pulling out of attempted Charlton takeover.

He says a £1.2m deal was agreed in last 2 wks, but has told Tahnoon Nimer this lunchtime he is not going to proceed.

Instead he is continuing to investigate possibility of buying Bolton.

— Ben Ransom (@BenRansomSky) May 27, 2020
Bloke is one of the biggest frauds in the game – Hopefully the EFL will never truly admit their incompetence by letting him be involved with ANY Football clubs

— Neil Stevens (@4everAddickted) May 27, 2020
Thank goodness! Though I feel really sorry for @OfficialBWFC on that news.#cafc

— John Pitchers (@JohnPitchers1) May 27, 2020
Music to me ears ?

— WellingUTD_fanpage (@JoshuaCampopia3) May 27, 2020
Are you happy about Ransom's claim?
YES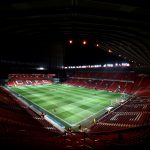 NO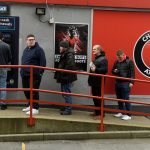 Good! I'd rather Dominic Cummings take over #cafc

— Dan T (@DRT1984) May 27, 2020
Best news of the day!!!

— Ben bissett (@12bissett) May 27, 2020
Best decision he's ever made! #cafc

— Craig Campbell (@craiggcampbell) May 27, 2020
What do we think?
Bassini is the former owner of Watford and during his time as owner of the Hornets, he was accused of "financial impropriety". With that in mind, it may not come as a surprise that these Charlton fans are happy about this claim that he has pulled out of taking their club over.