Some Celtic fans have been talking about the latest tweet that journalist Jim Spence recently relayed.
Spence's latest tweet carried a link to his article for The Courier recently. His article had criticised Celtic's Old Firm rivals and said that the Ibrox club is 'bringing the game into disrepute'.
Many Celtic fans flocked to this tweet. They made it clear that they agree with Spence and his sentiment in the article.
Well said Jim the haters will hate anyway ??????

— Peter Walls (@wallsy67) May 9, 2020
Is this situation now heading into Celtic favour?
Yes, it is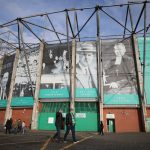 Too early to say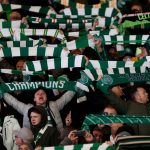 Well said Jim, a 25 point deduction will be suffice, pushing them into a 4th place prize money situation, see how they like that.

— Pádraig Ó Murchú (@murchu_padraig) May 9, 2020
Not acting in the best interests of association football.

— Jim Tainted Titles Harra (@JimHarraCSC) May 9, 2020
Send them off to start an Atlantis League.

— Ozz (@Ozwon) May 9, 2020
Their expert team of lawyers need sacking if this acceptable in a court of law as the troof melud

— King Billy 67????? (@Stevie90943071) May 9, 2020
Forget them Jim their dead in the water stick an emerald themed playlist on & relax ???

— Paul Fitzpatrick (@PaulFit29488863) May 9, 2020
This comes after Rangers had accused the SPFL of bullying and coercion. The club had also said that the SPFL had not informed Scottish clubs of a 'potential £10m liability' as well as potential problems with the possible reconstruction of Scottish football. The club had also asked for the suspension of SPFL's chief executive and legal counsel.
What do we think?
Spence's stance on the issue seems to be liked by Celtic fans. The SPFL had responded to the Gers by saying that they have no 'evidence' to prove that the SPFL had bullied and coerced clubs into voting a certain way. All this would make Celtic fans happy, considering this is all helping in proving Rangers' points wrong.
Since Celtic are 13 points clear at the top of the table, they would want this situation to be resolved soon. It is time to wait and watch how things unfold.