Some Celtic fans have been talking about the latest tweet that La Liga club Real Betis recently posted.
Real Betis tweeted recently, asking for the support of Celtic fans when the La Liga season resumes. The post said that the Hoops can 'identify' with the green and white colours of Betis and it is just a case turning the hoops sideways.
Many Celtic fans flocked to this tweet. They agreed to support Real Betis.
I know English is not your language but it wasn't cancelled it was agreed by teams to end it early.
More importantly for you I will now give my armchair support to your team.
Hail hail as we say in Escocia pic.twitter.com/22Ml42zYxb

— Elchappy (@Elchappy67) May 26, 2020
Will Celtic fans support Real Betis in La Liga?
Absolutely!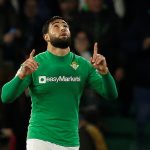 No chance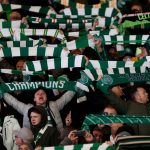 I'm in ???

— Kev ? (@Kev_360) May 26, 2020
Get rid of the crown and its a deal

— Charlie Roarty (@timbhoy05) May 26, 2020
Send out Betis home shirts to fans and you have a deal guys!

— Connor Stuart (@Conskins) May 26, 2020
Come on you bhoys in green ??

— Andy (@Andy56237492) May 26, 2020
Right behind you!

— Matthew Cotter (@Cotter1M) May 26, 2020
Deal ???

— grant mercer (@grant_mercer) May 26, 2020
Count me in bhoys ????????

— JIMTHETIM79 (@jimthetim79) May 27, 2020
While Celtic have been handed the Premiership title already, La Liga looks on track to resume soon. The Spanish government has given the green light to restart La Liga and this decision has been backed by the league's president, Javier Tebas. As things stand, the league looks set to restart from 8th June.
What do we think?
Betis are currently 12th in the La Liga table and are eight points clear of relegation. In that sense, they could be set for a mid-table finish and seem likely to stay in the division. And because of the green and white colours, it might be a decent club for Celtic fans to support.