Supporters of Wolverhampton Wanderers have been reacting to Tim Spiers' Twitter update on Morgan Gibbs-White.
On Tuesday, the Daily Mail revealed that the 20-year-old midfielder had broken the UK government's lockdown rules by attending a party in London.
A day later, the Athletic journalist revealed that there is 'absolutely no question of him leaving the club' (per Tim Spiers), which lots of fans reacted to.
Morgan Gibbs-White

??Told to train at home for now
??Nuno phoned him yesterday, club will deal with punishment
??Has shown remorse and contrition
??Absolutely no question of him leaving the club – Nuno will back and support his player#WWFChttps://t.co/GLkMfJrLLT

— Tim Spiers (@TimSpiers) May 13, 2020
he will have to do the biggest apology ever to win the fans over

— mystic kev (@kevgwolf) May 13, 2020
The lad made a massive mistake for which he will be punished by the club for. Hopefully he will get his head down and realise what a massive opportunity he has at our club. No point in slating him as it's happened now.

— dainty (@dainty78) May 13, 2020
Nuno doesn't give up on people – he coaches them ??

— Paul Mansell (@PaulMansell10) May 13, 2020
Can you forgive Morgan Gibbs-White for what he did?
Yes, there's a way back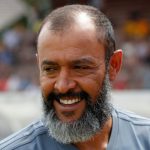 No, I can't forgive him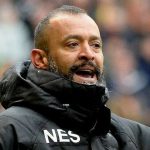 According to the tweet from the journalist, Gibbs-White has also been told to train at home and the player has shown 'remorse' for attending the party (per Tim Spiers).
So, with the latest update on the story shared to Wolves fans on social media, they continued airing their thoughts on the 20-year-old.
He's not welcome at wolves tbh, will get a poor reception if he comes on whenever fans are allowed back in

— Matt (@mattwwfc9) May 13, 2020
He's going to have to prove himself! First he needs to decide if he wants to be a celebrity or a Footballer at Wolves….. The two don't mix!

— NAG (@Kingwolf84) May 13, 2020
Nuno going soft in his old age.

— kevin ward (@kevsta123) May 13, 2020
Not good enough for Wolves now

— timbowwfc (@timbowwfc) May 13, 2020
What do we think?
As can be seen in the responses from Wolves supporters, many are frustrated with the youngster and some believe that he has passed the point of no return, however, others are more forgiving.
A later tweet from Spiers went on to state that there is a feeling of 'disappointment' at the club, but Nuno Espirito Santo sees it as a 'pivotal opportunity' for Gibbs-White to 'grow and mature'.
So, it may be better for some supporters to trust in what the club and manager think of the situation.