Supporters of Wolverhampton Wanderers have been discussing an update on Molineux which was relayed by Express and Star journalist Joe Edwards.
On Monday, Edwards relayed news that the Old Gold plan to add another 500 seats to Molineux's capacity through a temporary stand 'between the South Bank and Steve Bull' (per Joe Edwards), which had fans talking.
Wolves' plan to add 500 more seats to Molineux by way of another temporary stand between the South Bank and Steve Bull has been approved by the council. Will take capacity above 32,000. #wwfc pic.twitter.com/LOIpuisGeP

— Joe Edwards (@JoeEdwards_Star) May 25, 2020
If this means the away fans will be in the North bank then I don't think any of the fans approve.

— Daniel Dober (@DanielDober9) May 25, 2020
You would of thought this would of been the ideal time to push for either the Steve Bull or South Bank to be redeveloped as a whole while fans can't attend games.

— Sam Green (@Greener099Sam) May 25, 2020
Better get that built quickly.

— Joseph (@Bloseph) May 25, 2020
Should Wolves be looking to do larger renovations on Molineux during lockdown?
No, it's fine as it is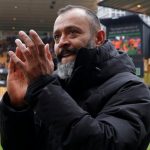 Yes, it needs more doing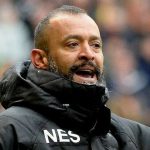 Molineux has housed the Old Gold since 1889 and was the site of the first-ever league game played in English history (per Stadium Guide).
So, with the stadium having been Wolves' home for 131 years, supporters continued airing their opinions about the latest update on Molineux (per Joe Edwards).
Better than nothing, although I share others' disappointment in Fosun not wanting to redevelop entire stand/s due to it not being a good investment.

— Ade (???) ? (@AdeTWG) May 25, 2020
They could of knocked the Steve Bull down during this lockdown. We won't be needing it till 2021 at the earliest, could of been halfway re-built by then, maybe even finished when lockdowns over. Going to be massive disruption when they eventually rebuild it.

— Wolfgar (@WolfgarRichie) May 25, 2020
We're getting there slowly ?

— Roy Wooldridge (@roylegobrick) May 25, 2020
These are the plans approved by all accounts. So glas that they have looked to angle the seats go face corner flag! This is biggest problem with graham hughes stand as its straight facing billy wright! pic.twitter.com/loTycBjNLt

— ???? ????? (@Carl_Yorke) May 25, 2020
What do we think?
As can be seen in these responses from Wolves supporters, many seemed to have been hoping for a larger redevelopment of Molineux during lockdown.
With a large-scale redevelopment of the club's ground having been promised in 2010 which was only partly completed before the plans were postponed (per Stadium Guide), it is clear that Wolves fans want renovations recommenced.