Supporters of West Ham United have been airing their reactions to a report which has discussed games being played at neutral venues.
According to BBC Sport, several clubs in England's top flight are open to playing the remaining fixtures of the season at neutral venues if the threat of relegation is removed (via @whufc_news), which fans reacted to.
Several Premier League clubs are on board with playing the remaining fixtures at neutral venues, but without the threat of relegation.

[Source: @BBCSport] pic.twitter.com/RtZUMt9izH

— West Ham News (@whufc_news) May 3, 2020
If there's gunna be no relegation is it even worth finishing the season?

— Regan Green (@ReganGreen___) May 3, 2020
So no one gets relegated, meaning no one can get promoted, what's the point in carrying on playing?

— Will Mason ? (@WillMason94) May 3, 2020
That's like a broken pencil, pointless?

— Jeff Hirst (@CLARETnBLUESguy) May 3, 2020
Would you mind the Premier League returning without the threat of relegation?
Yes, that would be pointless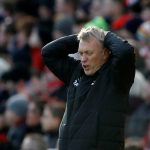 No, I think it's a good idea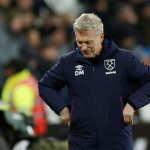 As revealed in an earlier report by BBC Sport, Premier League clubs have been told that using neutral venues is the only way to complete the season, however, 'clubs near the bottom of the table feel it is unfair' (per BBC Sport).
So, after the report was relayed to West Ham supporters on social media (via @whufc_news), fans continued airing their reactions.
Don't see the point of finishing if this is the outcome ??

— Andy Silvester (@Andysilve1) May 3, 2020
?? So what are they playing for? Just so they don't have to give the sky money bk?

— peter (@peter72810017) May 3, 2020
In that case what is the point?

— legalclaret (@legalclaret) May 3, 2020
What do we think?
As can be seen in the responses from these West Ham supporters, they see little point in the season resuming play if there is no threat of relegation.
This reaction from supporters is despite the fact the Hammers are currently sitting 16th in the Premier League table only out of the bottom three on goal difference (per BBC), meaning no relegation may work in their favour.