West Ham United co-owner David Sullivan will make a 'personal donation' of £3,500 to the Newham Foodbank – that is according to the Newham Recorder. Sullivan's contribution will 'cover the shortfall in matchday donations from the five postponed home matches.'
The 71-year-old, along with his co-owner David Gold completed their takeover of the Irons back in January 2010 and haven't always been the most popular of figures in the East of London. As recently as February, thousands of supporters gathered to protest against the board, accusing them of lying to the fans and voicing their disapproval regarding the performances of the team since their move to the Olympic Stadium (via The Sun).
Here is how some of the club's supporters have responded to the news regarding Sullivan on Twitter.
This is literally like an average worker donating something along the lines of 70p

— TotalWHU (@TotalWestHam) May 26, 2020
Probably should add another zero to that

— Aaron Deanes (@deaneschandler) May 26, 2020
Not even a penny to him. 3,500 to a multi millionaire

— JH (@E6Jack) May 26, 2020
Not enough

— Jack Stephenson (@JackSte70264738) May 27, 2020
Does David Sullivan deserve criticism for not donating more?
Yes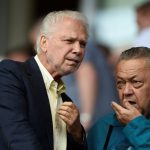 No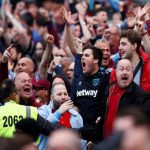 However, others were less harsh on Sullivan and appeared pleased to learn of his donation.
Notwithstanding all the issues this is a nice little gesture which will mean a lot to many of our struggling neighbours. Thank you sir

— Marcus Noakes (@MarcusNoakes) May 27, 2020
Sky won't report on this

— Nate (@TheNwebo) May 26, 2020
Class

— Andy Woolner (@AndyWoolner) May 26, 2020
What do we think?
It's clear from the above that the response to Sullivan's gesture has been mixed. Whilst some have praised him, others can't help but feel he could have donated something more substantial in order to support the local foodbanks.