Spurs fans on Twitter have been discussing Hakim Ziyech after Alasdair Gold shared his thoughts on the Moroccan international. 
Gold shared an article from his Football.london colleague Kristan Heneage about the 27-year-old, as he prepares to join Chelsea ahead of next season. The journalist suggests that former Spurs boss Martin Jol proposed that the Lilywhites should have made a move for the attacking midfielder, as he would have been 'perfect for the club.'
Many Spurs fans flocked to this tweet from Gold.
personally I thought he was the perfect fit for us he can play upfront, wide & in the hole and we've always needed a decent bck up for kane so he deputise as a striker aswell. If you saw him destroy Chelsea in the CL in November that's when they made their move we were 2 slow

— Matt L-S (@MakinMovesUK) May 28, 2020
Not so perfect when you are dropping Dele, but with Eriksen out of the club, maybe we do need him

— Riko (@riko_z99) May 28, 2020
The price. In my view Ziyech looks a much better player than Bergwijn so far.

— Sir Humphrey (@northcotetrevel) May 28, 2020
The former FC Twente man could already be well known to the majority of Spurs fans, as he scored the goal that looked to knock Spurs out of the Champions League last season, only for Lucas Moura's dramatic second-half hat-trick to send Mauricio Pochettino's side through to the final (per BBC).
Some Spurs fans suggested that Daniel Levy was a determining factor in why the club didn't make an official approach for the Ajax ace.
Because we are always late to notice great talent and Levy is tight. We are a joke in that departement.

— Monnie (@RB_THFC) May 28, 2020
Mr Levy comes to mind for the seasons we didn't go for him.

— Simon Teideman (@simon_teideman) May 28, 2020
Other Spurs fans blamed a lack of ambition and lack of spending power in the transfer window.
He's got ambition, spurs ain't.

— lord leader (@lordleader1) May 28, 2020
It's cause signing good players involves spending actual money Mate

— Belsh (@) (@Bevlar90) May 28, 2020
Overall, it seems as if a lot of Spurs fans would have liked to have seen the club try and sign Ziyech.
Do you wish that Spurs had signed Ziyech?
Yes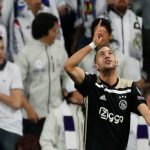 No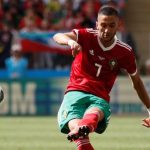 So far this season, Ziyech has averaged a superb 8.19 rating for his performances in the Eredivisie, and if he can replicate those sorts of performances in the Premier League, then Spurs fans will certainly regret that he joined Chelsea rather than their club.