Spurs fans on Twitter have been discussing former defender Ledley King. 
A Spursy Podcast prompted a discussion on the former England international amongst Spurs fans on Twitter by asking for the thoughts on Lilywhites fans. The now-39-year-old made 323 appearances for the North London club between 1999-2012, scoring 14 goals in the process (per Tottenham Hotspur).
However, it is widely regarded that injuries led to premature retirement and perhaps prevented the centre-back for being more of a regular for both club and country, as injury problems plagued him throughout his career.
Would King have left Spurs had he not been blighted by injuries?
Yes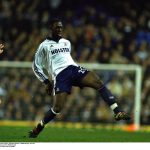 No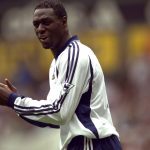 A sample of tweets from Spurs fans discussing King can be seen in the tweets below.
Yes
Yes
Sadly probably a yes.
He was outstanding at the back and he probably would have been similar to Van Dijk and been the final piece in a clubs jigsaw.

— Ian (@Quietbiglad) May 15, 2020
Ok this is going to controversial. Yes a very good player and defender no doubt. But is not the footballing god and legend a lot of our fans think he is. Wouldn't for example put him in the same bracket as Toby and Jan in their prime.

— James Thrussell (@ThrussellJames) May 15, 2020
Overlooked immensely when playing similar to andy cole in some respects in the England set up
Yes defo of world quality..
The knee undoubtedley slammed any intent of going to a bigger team but i think sir alex would of had a cheeky bid on him at least.

— Steve Hamilton (@SteveHa74624723) May 15, 2020
If he had no injuries he would have ended up at UTD or similar

Correct me if I'm wrong I can't remember a rumour linking him to a bigger club

Great player. Sad about injuries. Just saying his loyalty is discussed a lot & I think he would have been gone if no knee issue

— Grant Baker (@G_Man_Baker) May 15, 2020
All linked, if no serious injuries he probably would have shown on a bigger stage(international) that he was the best/world class. If no injury its for certain better clubs than we were at the time would have made him generous offers

— John Hardy (@JohnHar57513466) May 15, 2020
Beg to differ. If he'd have stayed fit I think he'd have been off.

King was different gravy. Probably the best CB England never had.

— Jason Yantin (@Yantino) May 15, 2020
These Spurs fans seem to agree that King may well not have remained a one-club man had his knee injures not been so prevalent in his career, although many suggest that he was still world-class.
What do we think?
It would be interesting to see how King's career would've played out had he not had problems with injuries and whether he would be held in the same regard by Spurs fans had he moved away from the club in his prime.