Spurs fans on Twitter have been reacting to some leaked images of their alleged home, away and alternative kits for the 2020/21 season. 
@LastWordOnSpurs shared the images on Twitter and asked for the thoughts of Lilywhites supporters, with a lot of fans quick to share their opinions on the leaked kits. The home strip looks to be a mixture of white and grey, with a black and yellow collar, featuring the sponsorship of AIA in red.
The away kit is mainly a dark green colour featuring black and orange, while the alternative kit looks to be almost completely yellow, with the collar and sponsorship in dark blue. The strips were originally leaked by Footy Headlines and after they resurfaced on Twitter, fans have been once again having their say.
Are you a fan of the leaked kits?
Yes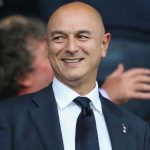 No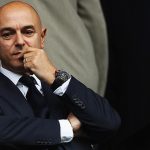 Reaction from Spurs fans to the leaked kit images can be seen in the tweets below.
I think I picked the right year to buy Spurs shirts cause these are awful.

— Maurice (@MauriceBurnett) May 22, 2020
Dreadful, the home shirt is appalling. The only one half decent is the green un

— Lee Anderson (@atek75) May 22, 2020
Absolute garbage. So many fan-designed kits put these to shame.

— David Lederman (@djclederman) May 22, 2020
I really hoped these were a bad joke

— JG (@JG2020_) May 22, 2020
That home shirt is diabolical

— James Martin (@chirpythespur) May 22, 2020
The home shirt is dreadful

— Juliet Lubega (@ucragirl) May 22, 2020
Worst home shirt I've seen.

— Lee Cheshire (@lee_cheshire) May 22, 2020
These Spurs fans are clearly not enamoured with the leaked kits, with several suggesting that the home shirt, in particular, is awful.
What do we think?
In our opinion, the green shirt is the only decent design of the three but it is difficult to judge them properly until we see the players modelling them.