Fans of Tottenham have been reacting to a post on Twitter, which relays reports regarding the latest on Lille sporting director Luis Campos.
According to recent reports by Portuguese media outlet Record (as per Ricky Sacks), Campos' wish is to continue working as sporting director at Lille, with the 55-year-old reportedly denying that he has been in talks with Spurs, stating: "I've had no contact with any other clubs."
After the reports were relayed on Twitter by Sacks, fans of Tottenham flocked to have their say on the matter, with many suggesting that they are fed up of things like this happening to their club, while others have stated that they are growing frustrated with Campos, and have called for him to make a decision.
Would Campos be the signing of the summer?
Yes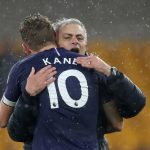 No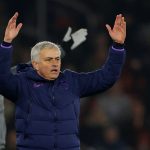 [@Record_Portugal] | Luis Campos' wish is to continue working at Lille OSC as a Sporting Director.

Despite his desire for several changes in structure at the French club and also denying holding talks with Tottenham Hotspur: "I've no contacts with any other clubs".#THFC #COYS pic.twitter.com/GYXGFWcmvN

— Ricky Sacks ? (@RickSpur) May 22, 2020
Well that was fun while it lasted boys

— Odyssey (@23Ody23) May 22, 2020
Always happens to spurs

— Kamikazekev (@kamikazekevo) May 22, 2020
Sick of this tbh

— Thank you #NHS (@KlinsmannsDive) May 22, 2020
Ah luis man make up you mind your doing my head in

— SpursEraOver ?? (@EraSpurs) May 22, 2020
He sees the writing on the wall. Spurs not going to spend or open up the cash flows. He knows his limits and not enough money is his limits.

— Heroes NOt CAPes (@30Piesas) May 22, 2020
He won't say that he's talking to other club

— TANGUUUUYYYYY (@theyvedoneit) May 22, 2020
What do we think?
Considering the recent RMC reports which claimed that Campos had asked to be released from his contract at Lille, it appears to remain unclear where the future of the sporting director lies.
However, while there is still an element of uncertainty surrounding Campos' future, unfortunately for these Spurs fans, there is not much else to do other than to wait and see exactly how the situation develops.