A lot of Newcastle United fans have replied to a tweet from their club after the Toon's official Twitter page posted a link to Rolando Aarons' FIFA match with cricketer Jofra Archer.
This caused Twitter user Taylor Can Betsy to send a GIF, implying they were angry that this was not an official announcement on the club's takeover, and the Toon responded with a GIF of Austin Powers waving a white flag.
This got these Toon fans talking, with some thinking that the admin knows something, and others are just annoyed the club are tweeting if it has nothing to do with the proposed takeover.
Does this mean anything to you?
No, it is just random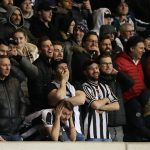 Yes, the admin knows something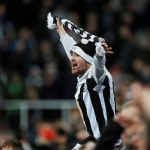 — Newcastle United FC (@NUFC) May 5, 2020
You've just sent 1.5 million people to the fridge to get cans

— James (@James07742976) May 5, 2020
Now is not the time for funny's ????

— Norman Little (@nlittle1892) May 5, 2020
Unless it's Takeover Cans please stop tweeting ?

— Dayle (@DayleBarron) May 5, 2020
Wait, does this mean?!…

— Can Heslop (@DanHeslop) May 5, 2020
Is this a sign? He's given up it's done ???

— James Bristow (@JamesBristow7) May 5, 2020
Grant how can you do this to me

— Scott (@Scottftbl) May 5, 2020
IDIOTS

— The Saudi Boot boy ?????????????? (@TerryEv89364915) May 5, 2020
What do we think?
The deal for Mike Ashley to sell Newcastle to Amanda Staveley's Saudi-backed consortium is with the Premier League after a deposit was recently paid to Ashley.
However, the Daily Mail's Craig Hope provided an update, claiming that the Premier League's decision has been delayed and that nothing may be said until next week.
If this report is to be believed, then we recommend Toon fans to stop jumping on every post from their club and try to remain calm.