A lot of Newcastle United fans have replied to a post from NUFC 360, which has relayed a report from Football Insider concerning the takeover.
It claims that 'the Premier League are close' to granting Amanda Staveley's Saudi-backed consortium approval in their bid to take the Toon from Mike Ashley.
The report also states that a Newcastle source has told Football Insider that the Premier League have found nothing that could stop this proposed takeover, and there is 'growing confidence' that the deal could be officially announced soon.
This has drawn the attention of many Newcastle fans.
Do you believe this update?
No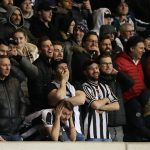 Yes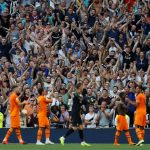 The PL are close to signing off the deal for the Saudi consortium to buy Newcastle United. The ruling body have overseen a forensic investigation into allegations of illegal streaming and are yet to find sufficient evidence to support blocking proposed sale. [Football Insider]

— NUFC 360 (@NUFC360) May 18, 2020
The problem is these people are getting their information from Paul Smith who I'm convinced is making all of it up

— Matt ??????? (@TheMatthew2660) May 18, 2020
they're one of the most unreliable sources out there, probably not even worth retweeting their stuff

— joe (@Futman11Jr) May 18, 2020
This just gets reported every week now. Deal is no where near.

— Maggies (@deaNo_oO) May 18, 2020
We've heard this for the past month

— Adam?? (@adamNUFC__) May 18, 2020
Not again man ???

— shaun smith (@tempersmith) May 18, 2020
Did you post this last month? I'm sure i read this 5 or 6 weeks ago??

— Paddy Stewart. (@PaddyStewart3) May 18, 2020
It looks like I'm going to have a great birthday present

— Rasan (@RasoXoshnaw) May 18, 2020
What do we think?
This is very similar to what journalist Paul Smith said on the 15th, and some Toon fans feel that they are just copying what Smith said.
However, it could also be another source that could just be in support of Smith's initial tweet.
If this report from Football Insider is true, then it might not be long until there is an official announcement on this takeover.
We hope for Toon fans that this is indeed the case.