A lot of Newcastle United fans have flocked to a post from journalist Paul Smith, who has suggested that the Premier League is 'very close' to signing off the proposed takeover of the Toon.
Smith, who claims on his profile that 'if I didn't know someone, I knew someone who did' – implying that he is well-connected – shared his claim via Twitter on Friday afternoon.
He believes that a 'forensic investigation' into Saudi Arabia's links to piracy 'has failed to find sufficient evidence' to block the sale of the club.
This was followed up by a further tweet in which he claimed that the Premier League 'are dragging their heels' so that they are not accused of failing to investigate the consortium properly.
However, it is this first tweet that has grabbed the attention of these Toon fans.
Do you believe this update?
Yes, we are nearly there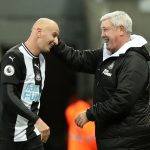 No, seems like pure guesswork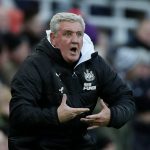 #NUFCTakeover The @premierleague are very close to signing off the deal for the Saudi consortium to buy #NUFC Despite a forensic investigation into allegations of Piracy links they have failed to find sufficient evidence to support blocking Mike Ashley's proposed £300m sale pic.twitter.com/cBACisW1nj

— Paul Smith (@Smudge1962) May 15, 2020
How close is very close ?

— colin oliver (@100Magpie) May 15, 2020
Looks as though Amanda's team seem to be doing a good job then so far.

— NINE (@ninenufc) May 15, 2020
Sorry but we have been hearing very close then delayed then close tgen delayed for to long now… Believe nowt until its announced… Simple

— craige (@craigelanga26) May 15, 2020
So what are they waiting for then, just give them the green light and get it done

— Jay D (@allypally9) May 15, 2020
How close is close? Is it #cans close, or just close close? #nufctakeover

— ????Woody???? (@urbanwoody) May 15, 2020
Get it signed of then Im buying cans and need to approximate the quantity

— Dave Melia (@bodas73) May 15, 2020
I don't know who you are Paul but I trust you 100%

— Jon Howlett (@JHow989) May 15, 2020
They've lifted the pen

— Jonathan Powell (@jpowell100) May 15, 2020
Hmmmm

— Aaron (@SenseNufc) May 15, 2020
What do we think?
Smith does not cite any sources, but he seems to be pretty confident in what he is saying.
The deal for Amanda Staveley's Saudi-backed consortium to replace Mike Ashley has been with the Premier League going through the required checks.
A decision was expected this week, but claims of new evidence regarding the issue of piracy could have caused a delay.
However, according to Smith, it seems that the Premier League has failed to find enough evidence to block the takeover – though we will just have to see what happens.