Newcastle United fans on Twitter have been responding to the latest social media post from Nabil Bentaleb. 
This comes after the Algerian shared a post on his official Twitter account that included an image of himself in his car wearing a Newcastle tracksuit jacket.
Bentaleb captioned his post with the phrase "Back to business", referring to the fact that the Premier League released a statement earlier this week revealing that top-flight teams can now return training whilst following social distancing guidelines.
This post then gathered a lot of replies from Newcastle fans, who were quick to share their messages to the midfield man.
Here's a sample of Newcastle fans responding to the post:
Back to business ?? pic.twitter.com/xJWyQscwDA

— Nabil Bentaleb (@nabilbentaleb42) May 21, 2020
Reading between the lines, he's holding 2 fingers up which means the takeover will be done within 2 days

— Dan Jones (@Dann_Jones) May 21, 2020
We want you to stay see you guys takeover sale goes through let's do it show what we can do with real football head and has passion to get rid cashley he has been up there too blood 13yrs ???

— shaun wears (@shaun_wearsy) May 21, 2020
Must be really hard to train during Ramadan. No food or water. Massive respect to you.

— Rich (@RichACKemp) May 21, 2020
Would you want Bentaleb to stay at Newcastle next season?
Yes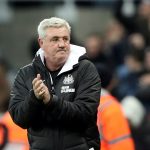 No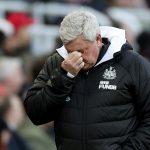 The 25-year-old is currently on a loan deal at the Tyneside club after signing from German club Schalke back in January. Now that Bentaleb has shared this post on his official Twitter page of him getting back to training, this post sparked a big reaction from lots of Newcastle fans.
Good luck to you and the lads and enjoy the training ??

— Marty McFry (@DJLewE1) May 21, 2020
NABY lad

— Ali Khan (@AliKhann1995) May 21, 2020
He has been so stressed about takeover his hair has fallen out

— Saudi NUFC (@Saudi_NUFC) May 21, 2020
What do we think?
It's great to see Bentaleb looking forward to getting back to training with Newcastle. The response to his post from these Newcastle fans just proves how much they like the midfielder.