A lot of Newcastle United fans have replied to a tweet from NUFC 360, which has relayed quotes made by George Caulkin in a digital town hall event hosted by Newcastle Central MP Chi Onwurah.
Caulkin, speaking about the proposed takeover of the Toon, claimed that the buying side are 'overwhelmingly positive' about the deal for the club. (19:14)
The Athletic reporter was then asked by a fan on Twitter when he last spoke to the buying side, and he confirmed that he had spoken to them on May 4th.
This new update has drawn the attention of these Newcastle fans.
Does this update from Caulkin excite you?
Yes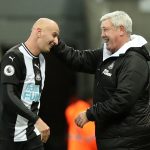 No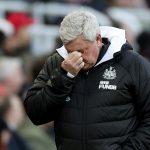 The buyers are still "overwhelmingly positive" the deal will go through, but it'll "take as long as it takes." [George Caulkin] #nufc

— NUFC 360 (@NUFC360) May 4, 2020
Crikey, overwhelmingly positive…
Still not done, no new news, not much more worth saying at the mo.

— david w henderson (@dwhendo) May 4, 2020
Just takes time like buying a house. Remember all the waiting and paperwork?

— steven bell (@steviebe) May 4, 2020
Fakeover all over it

— matthewfletcher (@matthewfletch18) May 4, 2020
I know it's going to take a while, but can someone just say something.

— joe biggins (@joebiggins10) May 4, 2020
Just like a big @GeorgeCaulkin cuddle ?

— Dave S (@DaveSt_34) May 4, 2020
Surely it'll be done before the exclusivity runs out

— Michael???? (@MichaeINUFC) May 4, 2020
There's no rush. It'll happen. Dunno why everyone is frantic to get the deal done. Not like any football is gonna occur soon. Altho I know there's a lot of chilled #cans to be had haha.

— Paul Lynn (@Lynny1179) May 4, 2020
So still think it's real!? He's laughing at us again

— John Sinclair (@timbersinc29) May 4, 2020
What do we think?
The deal for Mike Ashley to sell Newcastle United to Amanda Staveley's Saudi-backed consortium is with the Premier League going through the required checks after a deposit was paid to Ashley.
This has been ongoing now for a few weeks, and though Caulkin insists that Staveley's camp are positive about the deal, they have no timescale for when this could be announced, with Caulkin insisting that 'it will take as long as it takes'. (19:14)
It will be interesting to see how this plays out in the coming days.