Fans of Newcastle have been reacting to a post on Twitter, which relays an article by The Chronicle.
The article discusses the potential impact that Edinson Cavani and Gareth Bale, who have both recently been linked with Newcastle, could have at the club, by signing the two players for the Magpies on Football Manager.
In reaction to the article, which was relayed by The Chronicle on Twitter, fans of the club have flocked to have their say on the matter, with many suggesting that they would rather hear about progress in Newcastle's ongoing takeover than stories about potential signings.
Are you confident about the takeover being completed?
Yes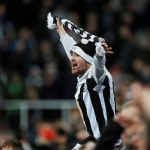 No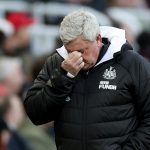 How would #NUFC get on with both Bale and Cavani in the side?

— The Chronicle (@ChronicleNUFC) May 12, 2020
Please stop ?

— Gareth (@howietyper) May 12, 2020
If this take over happens ? I'd hope we'd be after futur stars. Not those looking for their final big pay day.

— Andrew Chambers (@AndrewChambers2) May 12, 2020
We'll end up with Kale and Travani. The takeover hasn't gone through yet. Why even speculate

— Norm (@westy19840) May 12, 2020
Slowly Becoming a joke!

— david mawdsley (@davidmawdsleyy) May 12, 2020
Rather the takeover happens first? #nufc

— ??T?O?O?N?4?L?I?F?E?? (@1usatoonfan) May 12, 2020
What NUFC fan wouldn't dream of it? But let's stop jumping the gun and wait on the takeover outcome.

— Christina Tan (@thechrissietee) May 12, 2020
No wonder no one reads the chronicle !!! Dear me

— Paul Davison (@dubtoon) May 12, 2020
If the takeover doesn't happen there's no way we are getting this transfers so please just stop and wait till the takeover happens.

— Dejavú (@dejairo655) May 12, 2020
What do we think?
While it would appear that many of these Newcastle fans would rather not talk about potential incoming transfers until the takeover deal has been completed, we would have to agree, this is a sensible approach.
The latest reports concerning the club's takeover state that Mike Ashley is beginning to consider whether he should look for other interested parties, as reports suggest that at least ten Premier League sides have concerns about the league ratifying the current Saudi Arabia-backed £300 million bid for the club.
As such, the only thing these Newcastle fans can do is wait and see whether or not the deal gets the green light.