A lot of Newcastle United fans have responded to a tweet from The Chronicle that includes a link to a piece about Amanda Staveley.
The piece states that Staveley looked at buying other Premier League clubs, but ultimately her dream to own a part of Newcastle United was too hard to resist.
Staveley's Saudi-backed consortium has paid a deposit to Mike Ashley, and the deal is currently with the Premier League going through the relevant checks – if everything checks out, then Staveley and her group will be the new owners of the Toon.
Do you believe that the takeover will still happen?
Yes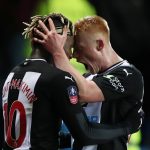 No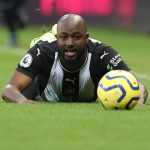 This post has drawn the attention of many Toon fans.
Amanda Staveley looked at other Premier League clubs but didn't want to give up on Newcastle United #NUFCTakeoverhttps://t.co/A0a1jVudSc

— The Chronicle (@ChronicleNUFC) May 4, 2020
Glad she stuck with us and was so determined. She'll be very glad she did when we are all back singing her name

— David Tasker (@DavidTazGolf9) May 4, 2020
your subject is mislead everyone for clickbait . Shame

— King (@KingForToon) May 4, 2020
Good Northern lass. Fingers crossed.

— sheepshearernufc (@sheepshearernu1) May 4, 2020
Just give up Ashley is here to stay ????

— Wayne more (@Carrollsinger) May 4, 2020
We've all given up? Get real this aint happening?

— John (@JohnHun36737685) May 4, 2020
I hope the takeover happens this week I only have this and next week left of doing school work from home and with this takeover happening I want it to be done so that I can enjoy my summer at home.

— SGC_Jose (@SgcJose) May 4, 2020
What do we think?
George Caulkin stated that the buying side (Staveley's consortium) remain 'overwhelmingly positive' that the deal will be approved though there is no timescale for an official announcement. (Live blog, 04/05/2020, 19:14)
The takeover has faced challenges from the likes of beIN Sports and Amnesty International, but it appears that Staveley and her group remain confident that the deal will be given the green light. (Live blog, 04/05/2020, 19:14)
It will be interesting to see if any announcement is made over the coming days.