Fans of Newcastle have been reacting to a post on Twitter, which recounts several news stories regarding interest in buying the club.
The thread recounts many of the various reports of interest in a takeover deal for Newcastle United, including a story from 2008 which reported that Nigerian tycoons were ready to bid for the club, as well as a South African bid of between £280 million and £300 million, plus many, many more.
In reaction to the tweets, fans of the club have flocked to have their say on the matter, with many commenting on how brilliant the accumulation of all the takeover stories is, while others have taken aim at Mike Ashley, who they believe to have fictionalised many of the stories.
Are you confident the takeover will be completed?
Yes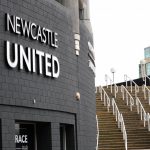 No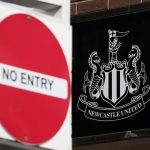 THREAD: Mike Ashley, the media and selling Newcastle United Football Club… A 13 year love story. #NUFC pic.twitter.com/WsGexXGYqw

— Jonathan (@_jonathandc) May 15, 2020
This is brilliant

— ToonFan (@ToonFan14) May 15, 2020
Class thread ??

— jason ??? (@gtperformer84) May 15, 2020
They were all probably pr stunts by Ashley he has the media in his back pocket For years the amount of failed takeover attempts is ridiculous hopefully this takeover is the last of Ashley it's gotten this far

— Aaron (@Kainth09798294) May 15, 2020
Absolutey mental. Lets hope this is the one

— Ryan (@RyanLCampbell98) May 15, 2020
Wow just wow.

— Phil (@philbreadin) May 15, 2020
24 failed takeover attempts, works out about 1 for every transfer window???

— phil (@pt1nufc) May 15, 2020
Only Keith Bishop could think of that many fakeovers?

Hopefully that bloke never steps foot in Newcastle again.

He's tried to get the media to turn fans against Rafa since he left too.

He's Ashleys PR puppet.

Newcastle Utd's cancer = Ashley, Bishop, Charnley

GET OUT OUT OUT pic.twitter.com/a9TEInPpyX

— Rafa Facts (@FactsRafa) May 15, 2020
Class thread??

— Toby (@Toby94932608) May 15, 2020
What do we think?
While many of the Newcastle fans appear to think that a lot of the takeover stories within the thread were fictionalised by Mike Ashley and his team at Newcastle, it would appear that the ongoing takeover is the real deal.
However, there have been no recent updates from the Premier League as to whether or not they have given the deal approval, so fans of the club will have to wait a little while longer to see whether or not their wish of removing Ashley from their club is granted.