Newcastle United-focused Twitter account @NUFC360 recently posted a tweet sharing the news that Saud bin Salman bin Abdulaziz Al Saud, who is a Saudi Prince, has followed the Magpies' official Twitter account. 
This news has delighted some Newcastle fans who have been sharing a positive reaction to this development in response to @NUFC360's post. Prince Saud is King Salman bin Abdulaziz Al Saud's only child from his second marriage, meaning he is biologically a half-brother to Saudi Arabia's Crown Prince Mohammed bin Salman. 
As a result, it may be fair to say that Prince Saud is likely an important man in Saudi Arabia. 
Read the positive reactions of some Newcastle fans to @NUFC360's post sharing Prince Saud's recent social media activity in the tweets below.
The brother of Prince Muhammad bin Salman has started following @NUFC. Welcome @HRHPSAUDS #NUFC

— NUFC 360 (@NUFC360) May 1, 2020
Seems legit. He only follows 90 odd, yet has 135k followers. Nufc is the only team/sporting outlet that he follows. He's practically from Byker in my eyes now.

— Christopher Davidson (@Berwick17) May 1, 2020
Welcome to Newcastle UNITED!!! Time to wake the sleeping giant. St James Park is going to be rocking once we are allowed back and it's safe to do so!!!

— David Tasker (@DavidTazGolf9) May 1, 2020
If it didn't go though and all these people are following, I would be astonished

— J (@jjjayjayuk) May 1, 2020
Are you excited by this news?
YES, THIS IS GOOD NEWS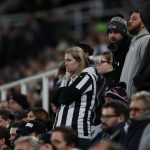 NO, THIS IS BAD NEWS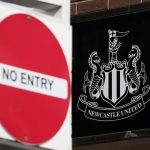 right that's 100% cans now

— ollie ??? (@ollienufc) May 1, 2020
Interesting

— Lewis (@lewismccormack_) May 1, 2020
Have to be very careful. So many social influencers on here but if it is him…..cans.

— Rob Gilbert-Ovens (@Thegeordiefaith) May 1, 2020
Good enough for me.

— nufc_seb (@nufc_seb) May 1, 2020
It's crazy, past few days of anxiousness and fear, to cans all from a follow haha I love our fanbase

— Lee (@GTEazyx) May 1, 2020
What do we think?
Sky Sports recently reported that "PCP Capital Partners' proposed takeover of Newcastle United is nearing completion after the Saudi-backed consortium paid a deposit and exchanged contracts with club owner Mike Ashley". As per The Daily Mail, this takeover would make Newcastle United "the wealthiest club in the Premier League". With that in mind, it may be understandable why some Magpies supporters have been excited by this recent Twitter activity from Prince Saud.