Ex-Newcastle United striker Michael Chopra got a lot of Newcastle fans talking recently after he posted a tweet discussing the proposed Saudi-backed takeover of the Toon. 
Chopra took to Twitter this past Saturday to state that the Magpies "will be the richest club in the world" as of next week. This post came after reports started circulating in recent days that the Premier League have approved Amanda Staveley's Saudi-backed Toon takeover. As per TalkSPORT, Saudi state news channel 'Al Ekhbariya' posted a tweet in the early hours of last Thursday to share that the takeover is set to be rubber-stamped by the Premier League. 
Now, Chopra's post has drawn the attention of plenty of Newcastle supporters. While some have shared their excitement in response to the former striker's tweet, other Toon fans have been more sceptical about Chopra's post, questioning whether or not the 36-year-old would be privy to information regarding the takeover. 
Read the replies from some Newcastle fans to this post in the tweets below.
Not long now next week @NUFC will be the richest club in the world. pic.twitter.com/bTL8XUpHTd

— Michael Chopra (@MichaelChopra) May 23, 2020
Can't wait ??

— Tom Dixon (@tomdixon27) May 23, 2020
I hope so Michael ??????

— justjoe (@theadventure267) May 23, 2020
Unbelievable times lie ahead…….

— Mouth of the Tyne  (@ToonMouthTyne) May 23, 2020
Do we know when next week Michael just so I can buy cans

— Matty Duggan (@mattyduggan) May 23, 2020
Hope you're right Chops ??

— keegan (@KeeganNufc09) May 23, 2020
Do you think that Michael Chopra knows when this takeover will be completed?
YES, HE KNOWS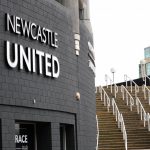 NO, HE'S SPECULATING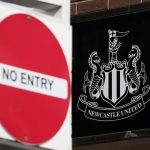 Hope you are right ?????? #cans #nufc

— Roomeyy (@Roomey10) May 23, 2020
Not sure why you would know it's definitely next week ?

— NufcFan (@NufcFan20) May 23, 2020
How do you know, even our manager doesn't know what's going on

— Kev Brown (@KevinBr91533618) May 23, 2020
Just want to know how and where is he getting his info from just hope it's all true

— mark sinclair (@marksin63409734) May 23, 2020
What do we think?
As per the Daily Mail, if this proposed takeover of Newcastle United goes through, the Toon would then have the Premier League's wealthiest owners. With that in mind, it may be understandable why plenty of Newcastle fans have been sharing their excitement over the long-awaited completion of this takeover in response to Chopra's promising tweet.