The Telegraph's Luke Edwards recently caught the attention of many Newcastle United supporters after he posted a tweet regarding the ongoing proposed Saudi-backed takeover of the Toon.
Edwards states "surely this is the week" in his recent tweet along with the hashtag '#nufc'. A lot of Newcastle fans have been responding to this post by sharing their excitement over this takeover, with many of them stating that they hope the takeover of the club will be officially completed this week. 
Read the reactions of some Newcastle fans to this post in the tweets below.
Surely this is the week #nufc

— Luke Edwards (@LukeEdwardsTele) May 24, 2020
Don't tease

— This Dave (@ThisDave) May 24, 2020
Pleeeaaasse!!!! ??

— Danny Brown (@DannyBr25549434) May 24, 2020
Hi Luke, Been told something? Or just hoping it is this week?

— Robbie Bliss (@ToonBliss) May 24, 2020
Such a tease!

— Toon Fan (@leazeslegend) May 24, 2020
Do you think that the takeover of Newcastle United will be announced this week?
YES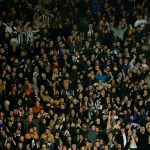 NO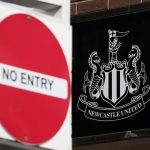 Hope so Luke!

— ????? (@JPCAJC) May 24, 2020
Hope soooooooo – can't take any more (and my cans are nearly frozen) x

— Karen C (@Choakie) May 24, 2020
Absolutely ???

— Jack Chaytor (@jchaytor16) May 24, 2020
Has to be all this speculation is killing me ?

— Newcastle United Times (@Newcastle_Times) May 24, 2020
Has to be man has to be!!!

— Dean Dodds (@DeanDodds2) May 24, 2020
What do we think?
Considering that the club's current owner Mike Ashley has been an unpopular man with Toon fans throughout his tenure as owner of Newcastle United, it may not come as a surprise that many Newcastle fans are waiting with anticipation for the announcement confirming that his sale of the club has been completed. 
Furthermore, Newcastle's prospective new owners would be the wealthiest in the Premier League if this takeover goes through, as per the Daily Mail. With that in mind, it may be understandable why these fans are hoping that this takeover gets completed soon.