A lot of Newcastle United fans have flocked to a tweet that was recently posted by Sky Sports' Bryan Swanson which shares footage from an interview that he recently conducted with Premier League chief executive Richard Masters. 
Swanson can be seen attempting to get some comments from Masters regarding the proposed Saudi-backed takeover of Newcastle United in this footage. Masters doesn't offer a great deal of insight into the takeover, as he states that "the takeover of football clubs is done via the owners' and directors' test", which he goes on to explain is a confidential process. 
However, Masters does state that he doesn't think that timing is an issue with regards to the takeover, stating that the Premier League doesn't have "specific views about when these things need to be done by".
NEWCASTLE: "I don't think timing is an issue here. I don't think we have any specific views about when these things need to be done by." PL chief Richard Masters still giving little away on proposed takeover. #SSN #NUFC pic.twitter.com/90hXaIGfEF

— Bryan Swanson (@skysports_bryan) May 29, 2020
Swanson's tweet sharing this footage has caught the attention of many Magpies fans, who have been offering their views. Some Magpies fans criticised Masters' claim that timing isn't an issue, with one Newcastle fan stating that the club and its fans are "in limbo". 
What's being ignored at the same time is that absolutely nobody right now is running #NUFC. A rudderless Premier League club.
No refunds on tickets this season.
No refunds on sold tickets for the FA Cup.
Money taken for next season in full already.

No communication at all.

— NUFCThreatLevel (@NUFCThreatLevel) May 29, 2020
Yeah just take your time lads it's not like the club and fans are all in limbo or anything

— Dell ? (@agbnufc) May 29, 2020
Some Magpies fans praised Swanson for his questioning in response to the journalist's tweet. 
Does a decision need to be made soon regarding this takeover?
YES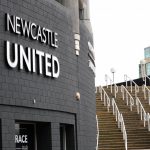 NO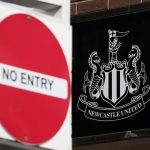 You did your best ??

— David Pick (@davidpick1987) May 29, 2020
Thanks for asking Bryan. The timing is important because nufc have fans money for season ticket and fa cup. Ashley won't give it back so we need takeover decision. Some seriously need it back in these tough times @premierleague #nufc

— Martin Johnson (@MartinJohnson10) May 29, 2020
However, some Magpies supporters were more critical of Swanson and his questioning in response to this post. 
What a shame you didn't consider us fans when addressing the takeover.

Newcastle fans in there hundreds of thousands are sat waiting for the news the so desperately crave, can you offer then information that the deal has been approved yet?

Poor from Bryan here if you ask me

— Disco Dave (@DiscoDaveToon) May 29, 2020
@skysports_bryan also could you not have simply asked 'is deal to ratify nufc takeover close'? 'are objections to deal a hitch'? Instead of loading the question in such a way that it was deemed a negative and wrong thing to happen. A little unfair the slant on question I feel

— derek bird (@derekbird3) May 29, 2020
Masters shows a total disregard to supporters who are out of pocket. Disgrace. Sort it one way or another #nufc @premierleague

— acpatto (@AnthPatterson) May 29, 2020
As per the Daily Mail, Newcastle United's proposed new owners would be the wealthiest in the Premier League if this takeover is completed. With that in mind, it may be understandable if some Toon fans are getting impatient as they await confirmation regarding the completion of the takeover.