A lot of Newcastle United fans have responded to a tweet from NUFC 360 that has a link included to another tweet from @NUFCs, which is an account dedicated to Newcastle's followers in the Arab region.
They have shown that one of the Saudi sports channels was showing a Newcastle game from 2007 – a friendly with Juventus.
This could be because, in the proposed takeover of the Toon, the majority stakeholder is going to be PIF.
This post has got these Toon fans talking about the potential takeover of their club.
Do you think this means anything?
Yes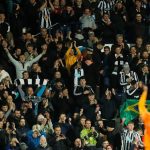 No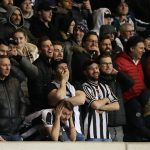 More #nufc games being showing on Saudi television https://t.co/Ydafa1y5mi

— NUFC 360 (@NUFC360) May 4, 2020
Why would Saudi tv show games of Newcastle, friendlier at that if the takeover wasn't happening?

— Not a rich Saudi Sheikh ??????? (@intheshadows38) May 4, 2020
Does this really mean anything st all ?

— dan stephenson (@danstep84223612) May 4, 2020
I think that they are giving us a clue that the takeover is going to happen and that the premier league will not reject it or block it either I think #cans already if they have the games then it's 100% done.

— SGC_Jose (@SgcJose) May 4, 2020
I hope the owner of beIN is aware of this so he can follow up his piracy claims….oh….wait

— Paul Goodbarn (@huliogeordieo) May 4, 2020
Please stop …. please!

— Mikeywhy (@Mikeywhy1) May 4, 2020
Tenuous… pic.twitter.com/lrJQVuJrRH

— Stephen Mcmahon (@SteveMc_64) May 5, 2020
— TedSky10 (@GallowgateXI) May 4, 2020
What do we think?
The deal for Mike Ashley to sell Newcastle is currently with the Premier League and going through all of the required tests.
It is unclear how long this will take, but George Caulkin stated that there was no timescale for this and it would take as long as it needs to. (Live blog, 04/05/2020, 19:14)
However, despite the lack of a timescale, the buying side remain 'overwhelmingly positive.' (Live blog, 04/05/2020, 19:14)
So, in the meantime, these Toon fans seem to be split over the significance of a sports channel in Saudi Arabia showing old Newcastle matches.