A lot of Newcastle United fans have replied to a tweet from NUFC 360, which relays quotes from Foot Mercato.
They claim that if the proposed takeover of the Toon goes through and they fail to convince Mauricio Pochettino to join then, Newcastle have lined up Andre Villas-Boas and Lucien Favre as alternatives.
This has drawn the attention of many Newcastle fans.
Who would you prefer as manager if the takeover goes through?
Benitez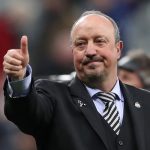 Pochettino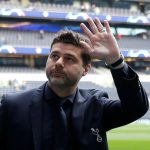 Villas-Boas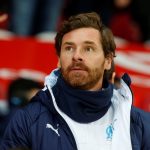 Favre
If they fail to convince Pochettino to join, #nufc's Plan B and Plan C are Andre Villas-Boas (Marseille) and Lucien Favre (Dortmund). [Foot Mercato]

— NUFC 360 (@NUFC360) May 4, 2020
No Rafa in sight….

— My Name is Jeff (@MyNamei67155256) May 4, 2020
Why no Rafa

— ?? ??? ??????? ?? (@nufc_fierce) May 4, 2020
Never rated Villas-Boas like, but an understudy of Sir Bobby I guess

— NUFC (@alfiebondnufc) May 4, 2020
Villas Boas? No thanks.

— James (@james1508) May 4, 2020
Not avb sorry but no

— Peter kitching NUFC (@pkitchingNUFC) May 4, 2020
Boas is terrible. Got found out quickly at both Chelsea and Spurs.

— Michael Steen (@miiiok11) May 4, 2020
Bored of hearing all these rumours.. they mean nothing till the take over is done. Till that actually happens all this is just toilet paper

— Barry Thomas (@bazza080808) May 4, 2020
Could be Bruce n Ashley dream team still at the helm

— Ian Hendo (@Ian78132770) May 4, 2020

What do we think?
Sky Sports revealed that Pochettino was the Toon's number one target to replace Steve Bruce if the takeover goes through, and according to this report, they now have alternatives.
However, Villas-Boas did not last long in England either with Chelsea or Tottenham Hotspur even though he won 42 of his 81 games in the Premier League.
Favre, on the other hand, has never managed in England, but he has taken charge of 287 matches in the Bundesliga and currently has his Borussia Dortmund side second having scored 68 goals.
It will be interesting to see what move the new owners make if the takeover happens.