Some Newcastle United fans have been buzzing in response to a post by fellow Toon supporter, @NUFCIrving1010, who shared a screenshot of Allan Saint-Maximin's Twitter 'likes' which shows that he has liked a tweet that was recently posted by @NUFC360 stating that the club's takeover "has been given the go-ahead" with an announcement "imminent". 
This post from @NUFC360 cites sports correspondent John Richardson as the source of this news. This comes after Richardson recently posted a tweet to state that "reliable Middle East sources" have reported that the takeover of the Toon has been approved. 
This post from @NUFCIrving1010 which shares that Saint-Maximin has liked @NUFC360's tweet sharing this news has gone down well with some Magpies fans, as they have been buzzing in response to this image. 
Read the positive reactions of some Toon fans to this post in the tweets below.
Allan son ? pic.twitter.com/b3cVe9bbhV

— Callum Irving (@NUFCIrving1010) May 20, 2020
Its genuine just checked

— Chris Atkins (@ChrisAtkins12) May 20, 2020
@asaintmaximin knows ???

— Mark Adamson (@markadz) May 20, 2020
It's real! pic.twitter.com/DSzhy9Vc4z

— Callum Kitson (@callumkitson) May 20, 2020
Do you think that Allan Saint-Maximin is in the know regarding this takeover?
YES, HE KNOWS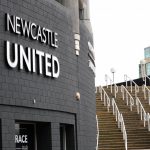 NO, HE DOESN'T KNOW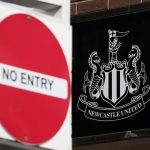 I absolutely adore you @asaintmaximin

— ?N?I?C?K?Y? (@fORgEtMeAlWays_) May 20, 2020
That is massive for a player to like a Tweet about a potential new owner though!

— David Burnett (@David_M_Burnett) May 20, 2020
He liked the tweet. Legit. Must say that's very interesting

— The Right Toon (@RightToon) May 20, 2020
What do we think?
Following Richardson's tweet, @alekhbariyatv, which is a "Saudi state news channel" as reported by talkSPORT, also posted a tweet announcing that the Premier League have approved Newcastle United's takeover. 
It may be fair to say that it appears as though this takeover could really be imminent, considering all of this Twitter activity and the fact that a Newcastle player, in Saint-Maximin, has even given an indication that the takeover could be on its way. 
With all of this in mind, it's not surprising that Newcastle fans have been excited by this news, especially when you consider that this takeover could see them become the Premier League's richest club, as explained by The Daily Mail.