Fans of Manchester City have been reacting to a post on Twitter, which shares leaked images of City products for the 2020/21 season.
The leaked images (as displayed here by Footy Headlines) show what would appear to be a Manchester City training top, as well as two tracksuit jackets, which all feature a blue, black and white camouflage print.
In reaction to the images, which were originally posted by OFOBALL before being relayed by Man City Xtra, fans of the club have flocked to have their say, with many stating that they are not fond of the designs, while others have claimed that they would like to see City remove Puma as their kit manufacturers.
What do you think of these designs?
Love them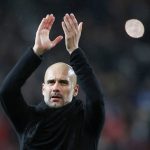 Hate them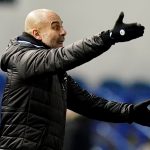 LEAKED: 2020/21 #ManCity x PUMA products.

[via @0F0BALL] pic.twitter.com/luV9MnTr1c

— Man City Xtra (@City_Xtra) May 12, 2020
City need to sign back with Nike when this puma deal is over

— . (@Creber_) May 12, 2020
I swear Puma designs are made by a load of 5 year olds just mixing random colours with whatever designs they think of

— Dez ??????? (@ftbldez_) May 12, 2020
Where are @umbro??? This is garbage; never understood why they don't speak to supporters to get an idea of what we want??? @pumafootball …. just ask!!!!

— Julian Brammer (@JulianBrammer) May 12, 2020
@umbro take us back please

— jess ? (@jessmcfcx) May 12, 2020
???

— Maria Lester (@mazlester) May 12, 2020
Did someone's nan designed this?

— Sagar (@sagarmcfc) May 12, 2020
What do we think?
While many of these City fans appear not to be overly keen on the leaked images, we have to say that we agree with them, as, if these are the truly designs for City's merchandise next season, they are incredibly bold, to put it kindly.
However, after Manchester City signed a 10-year deal with Puma back in 2019, it would appear that fans of the club will have to put up with Puma's designs for their club's merchandise for a little while longer yet.