Fans of Manchester City have been reacting to a post on Twitter, which relays reports regarding Joao Cancelo's future with the club.
According to reports in Mundo Deportivo (via Sport Witness), Cancelo 'wants to leave' Manchester City, while the report also states that Pep Guardiola is not happy with the right-back.
In reaction to the reports, which were relayed by Man City Xtra on Twitter, fans of the club have flocked to have their say on the matter, with many suggesting that Cancelo seems like a promising talent, however, his attitude is letting him down, while others have suggested that City should simply sell the 25-year-old.
Should City persist with Cancelo for another season?
Yes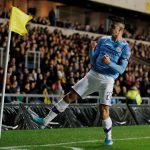 No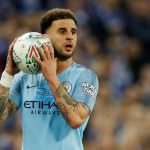 Joao Cancelo 'wants to leave' #ManCity, and Pep Guardiola isn't happy with the player anyway.

[@mundodeportivo via @Sport_Witness] pic.twitter.com/8bYwVCpYLI

— Man City Xtra (@City_Xtra) May 24, 2020
This fraud struggled against league two sides in the Carabao, don't let the door hit you on the way out ??

— Tev (@Tomtevans92) May 24, 2020
Taxi for Cancelo. One way ticket required.????

— mark smith (@marksmith2712) May 24, 2020
Big disappointment, happy for him to leave

— Andrew McConnell (@McConnellAndy) May 24, 2020
Off you pop then…

— Mark Frank (@bluemoonfrankie) May 24, 2020
It's a weird one this. It's like Nolito all over again except Cancelo's actually a good player and could become much better

— Maxime Gérard (@LostAbove) May 24, 2020
Wish he could stay. But if Pep says he isn't happy with him, it must be something about him as a person, not as a player because quality- wise I think he is an excellent player and good enough for us, he just hasn't settled in yet. Give the man some time???

— Perppa??? (@MPerppa) May 25, 2020
What do we think?
Since arriving at Manchester City from Juventus for a £58.5 million fee last summer, Cancelo has made just 11 appearances for City in the Premier League.
However, when he has played, he has averaged a surprisingly impressive WhoScored match rating of 7.06 in the league, in addition to a respectable 6.91 average over his six Champions League fixtures.
As such, it would appear that Cancelo has indeed performed impressively during his time at City, however, it seems that, for some reason, many of these fans have already lost their patience with the right-back.
Related posts