Fans of Manchester City have been reacting to a post on Twitter, which relays comments made by former Arsenal manager Arsène Wenger regarding Newcastle United's takeover and financial fair play.
Speaking to L'Equipe (via Goal), Wenger, who is FIFA's head of global football development, stated that he would like to see a loosening of FFP rules for smaller but ambitious clubs, as the current set of rules only benefit the established European elite clubs while hindering potential investments in smaller sides, which he feels is "not normal."
In reaction to his comments, which were relayed by City Chief on Twitter, fans of Manchester City have flocked to have their say on the matter, with many criticising Wenger's apparent change of stance on FFP, and labelling the former Arsenal manager a hypocrite.
Do you think FFP rules should be changed to benefit clubs like Newcastle?
Yes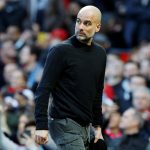 No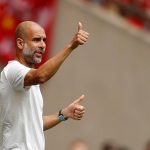 ?| Arsène Wenger on FFP:

"Clubs that dominate Europe today are those that were built and made investments during an era where FFP did not exist. FFP prevents emerging clubs who want to invest from doing so. That is not normal." pic.twitter.com/I2G5gQucXe

— City Chief (@City_Chief) May 21, 2020
That has always been my point. The big clubs in Europe gang up for this stupid ffp to protect themselves from fair competition. FFP is a scam!

— Emmanuel Akam (@EmmaUbon) May 21, 2020
Didn't he support ffp earlier that hypocrite?

— Mohad (@mohamedamiin2) May 21, 2020
My man was all for FFP a little over 2 months ago? Make up you're mind old man

— Ryan (@bernardooooV3) May 21, 2020
He's changed his stance

— Tom (@TheQuimbyJoe) May 21, 2020
Bein sports. Based on Doha. Qatari owned. As are PSG. Amazing how Arsene has found his voice in this environment

— Phil Hall (@theevilweasel1) May 22, 2020
Err, sorry Arsene, but how many times did you criticise @ManCity stating FFP?

— David Williams (@daw65) May 21, 2020
What do we think?
It could be argued that City fans are justified in their claims that Wenger has changed his tune regarding FFP, as, speaking at the Laureus Sports Awards (via the Independent), Wenger had previously backed Manchester City's two-year ban from European football after they were found to have broken FFP rules, stating: "The rules are what they are and you have to respect them."
As such, the fact that Wenger has now
suggested
that he would like to see a change to the rules around financial fair play could indeed be viewed as slightly hypocritical.