Fans of Manchester City have been reacting to a post on Twitter, which discusses the club's appeal against their UEFA ban.
The post, which was shared by City Chief on Twitter, poses the question to fans as to what they think about the club's upcoming court hearing regarding their appeal against a two-year ban from European football, which was handed to them by UEFA back in February.
In reaction to the post, fans of the club have flocked to have their say on the matter, with many suggesting that they are hoping for the best ahead of the hearing, while others have claimed that they are confident about City managing to overturn UEFA's original decision.
Do you think Manchester City will overturn their European ban?
Yes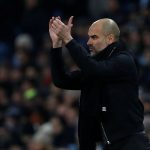 No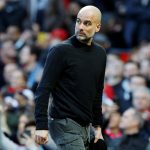 Thoughts on the upcoming appeal against the UEFA ban in June? ? pic.twitter.com/iGE8dYeQbC

— City Chief (@City_Chief) May 22, 2020
On a serious note we need to win this case… We stand to lose about 500M worth of talent if we not playing in the UCL.. Worst part? We suck at selling and we, ll probably sell 500M worth of talent for 150M

— Bradley (@mcfc_herbert) May 22, 2020
Hopeful ??? pic.twitter.com/acHTZREZfJ

— Charles (@Charles_MCFC) May 22, 2020
Uefa should look for another way to punish us.banning is not a good idea please I beg you uefa on the behalf of man city,I rep city till death do us part

— David (@David59738493) May 22, 2020
— Mark N (@mark_n0) May 22, 2020
I honestly hope and think we win the appeal albeit the ban only being reduced or suspended for a period of time, however, I am sure UEFA will try and find anyway possible to penalise us in whatever way they can as seems to be the agenda.

— johnstanton1 (@johnstanton110) May 22, 2020
I have confidence?

— Caleb?? (@calebmcfc) May 22, 2020
What do we think?
While some of these City fans appear to be confident about their original two-year ban from European football being overturned, we would suggest that they not put the cart before the horse, as Manchester City were found not only to have broken FFP rules, but also to have deliberately misled UEFA in their investigations into the club's finances.
However, with the court dates set on June 8-10, City fans do not have much longer to wait to find out whether or not the ban stands.