A group of Liverpool supporters have taken to social media to react to some comments from Watford striker Troy Deeney on how the club's expected title win would be remembered. The Premier League was suspended back in March due to the global pandemic, at a time when Jurgen Klopp's side were just two wins away from being crowned champions of England for the first time since the 1989/90 season.
Deeney has been very vocal in the media about his opposition to the proposed return of football and earlier this month told his club he would not return to training due to concerns regarding the health of his son. However, he appears to have upset the Anfield faithful with some of his latest comments. Speaking to CNN Sport regarding the Premier League title, the 31-year-old said: "It's still going to be the year spoiled by the pandemic. It's not going to be that year Liverpool won the league being the best team."
Here is how some of the club's supporters have responded on Twitter after the quotes were shared via @AnfieldEdition.
No Troy! It would be remembered that after 30 years we became the best team in the world and the virus couldn't even stop us from winning the premiership. ??

— Nkem (@mr_philo) May 28, 2020
I used to think Deeney spoke so much sense and had a lot of respect for him. But his head is absolutely gone here.

— Tyler Sox (@mrsox87) May 28, 2020
Troy Deeney is unprofessional. Just ask Arsenal players and fans. He's the ultimate snowflake. Happy for frontline workers to take risks along with delivery men and refuge collectors, but not him.

— Naveed Ahmed (@naveedciao) May 28, 2020
Salty troy , Watford must be relegated.

— Aguh NWA LFC (@AGUHPATRICK10) May 28, 2020
Are Troy Deeney's comments out of order?
Yes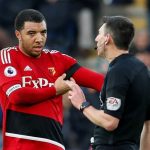 No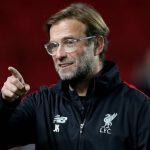 It's clear from the above responses that these Liverpool fans completely disagree with the Premier League forward's comments. Deeney's Watford currently find themselves hovering dangerously above the drop zone in 17th place. Nigel Pearson's side and Bournemouth are separated only by goal difference and in response to these comments, more Reds fans expressed their desire to see the Hornets relegated.
Man I hope Watford go down

— red * (@Andmad54Pop) May 28, 2020
Hope Watford go down tbh. Sick of hearinng Troy Deeneys negative view on anything and everything quite frankly

— Rob Hutchinson (@RobHutchinson4) May 28, 2020
Liverpool are 25 points clear at the top of the table and therefore in our view, whatever else this season ends up being remembered for, the vast majority will certainly remember it as the year the Reds were the best team.