Liverpool fans on Twitter have been responding to the latest transfer update surrounding Reds winger Xherdan Shaqiri. 
This comes after football journalist Dominic King shared a post on his official Twitter page revealing that Newcastle United have "sounded out" Shaqiri's representatives about a move this summer.
King also added that Liverpool "will not stand in his way if the initial talks firm up."
He ended his tweet claiming that Shaqiri would be "interested" in the move providing the takeover of the Tyneside club goes through.
This post then gathered a lot of replies from Liverpool fans who were quick to share their reactions to this latest update.
Here's a sample of Liverpool fans responding to the post:
Newcastle have sounded out Xherdhan Shaqiri's representatives about a move this summer. Liverpool will not stand in his way if the initial talks firm up. Shaqiri would be interested, providing takeover goes through ?

— Dominic King (@DominicKing_DM) May 26, 2020
Good for Shaq but still makes me sad to see him go ?

— Piia* ?? (@PiiaMay) May 26, 2020
He'd be their main man. Made a decent impact here, Shaq. Goals against United and Everton and the cross for Gini's goal against Barca. What's not to like?

— Peter Simpson (@PeterSimmoYNWA) May 26, 2020
Might actually get our asking of 25m from them. Happy days.

— **CAPTAIN MOUSTACHE AND HIS MAGIC FLUTE (@MoustacheHis) May 26, 2020
Would you be happy if Liverpool sold Shaqiri to Newcastle this summer?
Yes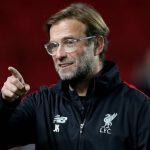 No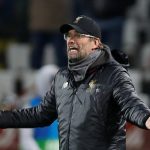 Since his arrival at the Merseyside club in 2018, Shaqiri's time at Liverpool has unfortunately been plagued by a couple of injury issues that have disrupted his playing time. Now that it has been reported that Shaqiri could be making the move to Newcastle this summer, this news sparked a big reaction on Twitter. Some are gutted at the thought of Shaqiri leaving while others believe transfer guru Michael Edwards, who has gained a reputation for his recent transfer dealings at Anfield, will make the most of the situation.
If we let Shaq go we better buy someone

— Aaron Jackson (@aaronjacko) May 26, 2020
Only if we get a replacement.

— Adam (@Prendx) May 26, 2020
The Saddest News ever I Like Shaq I don't want him to Leave I still think if he stays Injury Free he Can Play a big Part Next Season

— Justin Cole* (@JustinC94019825) May 26, 2020
Shaq is a great asset from the bench but there seems like something has happened. Would be a good signing for Newcastle

— bren* (@Bren39225970) May 26, 2020
So in other words. He wants a bigger house

— The red* (@joeytheredLFC) May 26, 2020
Edwards masterclass incoming..

— RetroUnlim.com (@retrounlim) May 26, 2020
Just hate this Shaq so great

— Jenny Galliart (@galliart_jenny) May 26, 2020
Noooooo

— NerdboyKarim (@NerdboyK) May 26, 2020
Werner money there John..

— Zach 80* (@80_zach) May 26, 2020
What do we think?
It appears that these Liverpool fans would be happy to see Shaqiri leave Anfield this summer if they get a decent transfer fee for him and sufficiently replace him with a new player.