Fans of Everton have been reacting to the latest report on Arsenal's interest in Juventus midfielder Adrien Rabiot.
According to L'Equipe (as per Daily Star), Mikel Arteta wants to bring the Frenchman to the Emirates Stadium, however, the player would prefer to move to the Toffees (via @EvertonNewsFeed). Many Everton fans were talking about this.
?Arsenal Manager, Mikel Arteta wants to sign Juventus midfielder Adrien Rabiot during the next transfer window but Rabiot prefers a move to Everton (Source – L'Equipe) pic.twitter.com/4i1rDR2tcc

— The Toffee Blues (@EvertonNewsFeed) May 17, 2020
People sprouting he has a bad attitude, he has this, hes done that. He probably prefers a move to us over Arsenal due to Carlo being our manager and thinks he can work things out. Hopefully getting back to his best because he is a talented midfielder ?

— Jay Cav (@Jay_Cav) May 17, 2020
People going on like our manager is Silva or something! Hes managed some of the biggest names in football with attitude problems an all! He has won the league in different countries & the CL *3 if he wants him, we get him! No questions.

— Steven blue keks (@BlueKeks) May 17, 2020
? pls Mikel

— ?_Quarantino_? (@SkinnyPaolo) May 17, 2020
Would you be pleased if the Toffees signed Adrien Rabiot from Juventus?
Yes, we should do it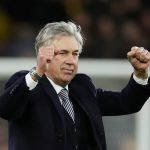 No, we don't need him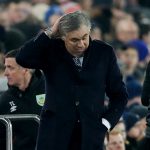 So far this season, Rabiot has been the seventh-worst performer for Juventus in Serie A with a 6.7/10 average rating (per WhoScored).
However, after the report which stated that Rabiot would prefer a move to Goodison Park over joining the Gunners was shared to Twitter (via @EvertonNewsFeed), fans continued airing their opinions.
Great player & massive upgrade! Carlo will@help get his head straight.

— Simon Cooper (@simoncooper107) May 17, 2020
Wants to come to a proper team, that's looking to win things ?

— Blue (@WilcockMichael) May 17, 2020
What a time to be alive.

— Simon Grant (@simondavid76) May 17, 2020
What do we think?
As can be seen in these responses from Everton fans, they were fairly pleased to read that Rabiot would rather join up with Carlo Ancelotti than with Arteta.
While his rating for Juventus looks weak on the face of it (per WhoScored), the same rating for Everton in the Premier League would make him the joint-ninth-best performer for the Toffees (per WhoScored).