Supporters of Everton have been reacting to a club announcement which has revealed that Jean-Philippe Gbamin has suffered another long-term injury.
As revealed by the Toffees on Thursday night, the Ivorian midfielder has suffered a 'serious Achilles injury' whilst in non-contact training at  Finch Farm (per Everton).
The 24-year-old is to undergo surgery next week and is set for 'an extensive period of rehabilitation' following the surgery on his Achilles (per Everton).
Gbamin had, in fact, just returned to training following another long-term injury after he was sidelined in August with a 'significant injury' to his right quadriceps muscle (per Everton).
The initial injury had seen the Ivorian out of action for 150 days and miss 26 first-team matches while he was unable to train (per Transfermarkt).
With football being suspended in March due to the current viral outbreak (per BBC), though, Gbamin has not featured for the Toffees' first team since mid-August (per Transfermarkt).
Following the club's announcement, the Daily Mail went on to report that the Achilles injury was sustained while playing foot tennis and will see Gbamin injured for the remainder of 2020.
So, with the announcement made to supporters on Twitter regarding Gbamin's latest injury (per Everton), fans aired their reactions on the 24-year-old's latest misfortune.
? | We're sad to bring you injury news this evening. We're with you every step of the way, JP. ?

— Everton (@Everton) May 28, 2020
Does it get more Everton than this?

— mdmcg97 (@mdmcg97) May 29, 2020
And he's our new Gana Gueye? A tough tackling DM? ?? Wow.. he's made of broken biscuits

— ????? ? (@Sean88999) May 28, 2020
Was it a mistake for the Toffees to purchase Jean Philippe-Gbamin from Mainz?
Yes, it's not worked out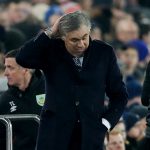 No, he'll be good when fit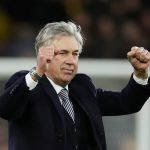 Gbamin arrived at Goodison Park from Bundesliga outfit FSV Mainz 05 last summer and the midfielder set the Toffees back somewhere in the region of £25million to acquire (per BBC).
A total crock what have we bought here.

— David Foster (@fozzerbluenose) May 28, 2020
Waste of space. Brands needs grilling over signing him, as Gbamin already had a long list of muscle Injuries. Walsh got sacked for similar poor signings.

— James Ravenscroft (@JamesRavo1) May 28, 2020
Nthn more Everton… poor lad

— Cullo1878 (@alexmcculloug12) May 28, 2020
Since his arrival in Merseyside from Germany, the Ivory Coast international has made just two first-team appearances for the Toffees in which he neither scored nor assisted (per WhoScored).
The defensive-minded midfielder did, however, pick up a respectable 6.76/10 average rating over his two appearances which has made him the seventh-best performer for Everton in the Premier League this term based on average rating (per WhoScored).
Gutted ?

— Jacob Zlotnitsky (@JacobZlotnitsky) May 28, 2020
never been so gutted for a player

— Chris McNally (@mcnallyc95) May 28, 2020
Honestly, makes me feel sick reading this news. So very sad

— Mark Singer (@msinger_7) May 28, 2020
Unbelievable, wish you well in your recovery.

— Phil Saunders (@PhilwSaunders) May 28, 2020
oh no

— Jackson Monroe (@Jon_Donnn17) May 28, 2020
As can be seen in these responses from Everton supporters, many fans are sympathetic to the midfielder, however, some are frustrated with his lack of game time for the Toffees.