Supporters of Everton have been gushing over quotes from Carlo Ancelotti which the Toffees posted to their official Twitter account.
On Thursday, the Merseyside club posted quotes from the Italian, in which he discussed the film Howard's Way and that it was "really nice" to watch it (per Everton), which fans loved.
"It was really nice to see the film Howard's Way and get to know the history of this legend, Howard Kendall.

"The goal I have here at Everton, is to try to be a good manager like he was."

?? @MrAncelotti

All proceeds from @HowardsWayFilm go to @EITC's People's Place. ?

— Everton (@Everton) May 21, 2020
Wow, l love this man ??? pic.twitter.com/aFfzEF1jLH

— Laura stans the Polastri ? (@Lauz_79) May 21, 2020
Nice one carlo

— Rob Jones (@RobJones1878) May 21, 2020
The future is bright the future is blue @supermac08 up the toffees

— Andrew betts (@Andrewb86642273) May 21, 2020
Can Carlo Ancelotti become a legend with the Toffees eventually?
Yes, he's more than capable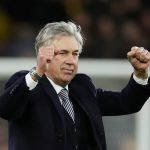 No, he's not good enough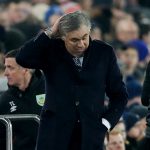 In the quotes shared by the Toffees, the 60-year-old manager went on to state that his goal at Goodison Park "is to try to be a good manager like" Howard Kendall was.
So, with the quotes relayed to supporters (via Everton), fans continued airing their admiration over what the former Real Madrid gaffer had to say.
Mr. Ancelotti. Embrace the ethos of Everton Football Club just like Howard and I am sure you will bring success back to a great club like ours. You are a master of your profession. NSNO.

— Jeffrey hitchmough (@Jeffreyhitchmo1) May 21, 2020
Incredible humility from a man with his achievements. I hope he's at Goodison to stay.

— Andy Rogers (@Andy_A_Rogers) May 21, 2020
You've done it everywhere else to gain respect and admiration. Do it here and you'll get the love ?

— Mark Pendleton (@sunscreemer) May 21, 2020
Class act . Convinced he will get this great club back on track . ???

— Graeme McVeigh (@GraemeMcV) May 21, 2020
What do we think?
As can be seen in these responses from Everton supporters, they could not help but gush over what Ancelotti had to say on the Howard's Way film and Kendall himself.
It is certainly a good excuse to buzz for the Goodison Park faithful, too, as it is great to see Ancelotti embrace the history of the club and pay homage to an Everton legend.