Many Sunderland fans have been sharing praise for ex-Black Cats loanee Jonny Evans on social media in response to a tweet that was recently posted by Sunderland-focused Twitter account @sunechosafc, which asked Black Cats supporters to name the club's "best ever loan signing". 
Plenty of Sunderland fans have been singing Evans' praises in response to this tweet. The Northern Ireland international originally spent from January 2007 until May 2007 on loan at Sunderland from Manchester United. He made 18 Championship appearances for the Black Cats in the 2006/07 season, helping them to win the Championship and successfully achieve promotion to the Premier League. 
Evans subsequently re-joined Sunderland from January 2008 until May 2008, making 15 Premier League appearances for the side in the 2007/08 season, helping them to finish in 15th place in England's top tier, avoiding relegation by three points that term. 
Read the positive posts from some Sunderland fans who have been reminiscing fondly over Evans' two loan spells at The Stadium of Light in the tweets below.
Did you rate Jonny Evans during his loan spell with Sunderland?
YES, I KNEW HE'D BE A TOP CENTRE-BACK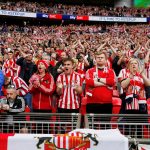 NO, I THOUGHT HE'D NEVER BE A TOP CENTRE-BACK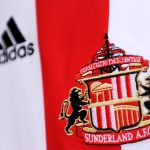 Who is Sunderland's best ever loan signing? ?#SAFC

— Sunderland Echo SAFC (@sunechosafc) April 13, 2020
Easy, Jonny Evans. The impact he had on the team was unbelievable

— Herra (@JHerra18) April 13, 2020
Jonny Evans. That good we signed him twice

— Kevin Gillham (@gillham_kevin) April 13, 2020
Evans by a mile. Anyone who turns Nosworthy into a footballer gets my vote

— Matty Humm (@mattyhumm) April 13, 2020
Evans his partnership with Nos made the difference both times

— Steven Elliott (@ElliottSAFC) April 13, 2020
Jonny Evans. Was gutted we couldn't get him on a permanent transfer.

— Chris Fryatt (@ChrisFryatt) April 13, 2020
Jonny Evans was just a different gravy. Even as a young lad he oozed class.

— Gus (@liam_yasmin) April 13, 2020
Evans imo.

Played a huge part in us going up, then a huge part in us staying up.

— David Marjoram (@PlannerMarj) April 13, 2020
Jonny Evans hands down. One of the main reasons we stopped up that year

— Stephen McGuire (@stevemcguire96) April 13, 2020
What do we think?
As per Manchester United's official website, Evans has spoken positively about his time at Sunderland, stating that he "picked up a lot of invaluable experience" during his time at the club. 
It may be understandable why some Black Cats fans may also look back positively on Evans' time with the club, considering that the defender played a role in helping the club to win the Championship in the 2006/07 season and avoid relegation from the Premier League the following campaign.