Some Sunderland supporters have flocked to a tweet that was recently posted by Black Cats-focused Twitter account @ChronicleSAFC, which has asked the club's supporters to name the one player that they wish Sunderland had never sold. 
Many of the Black Cats fans who responded to the post have identified Darren Bent as the player that they regret selling the most, with one Sunderland fan claiming that selling Bent was the beginning of the club's "downward spiral". 
Read some Sunderland supporters' responses to @ChronicleSAFC's recent post in the tweets below.
Could Sunderland have remained a top 10 Premier League side if they didn't sell Darren Bent?
YES, SELLING BENT WAS THE TURNING POINT FOR SUNDERLAND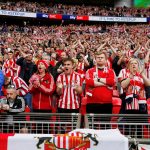 NO, KEEPING BENT WOULDN'T HAVE MADE A DIFFERENCE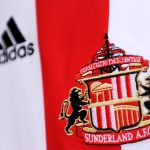 Who comes to mind first here? #SAFC pic.twitter.com/49u1oLWNyO

— The Chronicle (@ChronicleSAFC) April 14, 2020
Bent. The beginning of the downward spiral when he left

— Parker (@Parkersafc) April 14, 2020
Darren bent

— Mackembauer (@nathangunn13) April 14, 2020
Bent- the guy was a goal machine. If he'd stayed for another 4 or 5 years we'd have been a top 10 team with ease

— Jason Chapman (@dadofthenorth) April 14, 2020
Darren Bent

— Liam Shepard (@LiamShepard7) April 14, 2020
Darren bent

— @gaddo51 (@derekgadsden21) April 14, 2020
Bent or Hutchison

— ross lowrie (@rosslowrie) April 14, 2020
What do we think?
After joining Sunderland in August 2009 for a transfer fee of £10.62m, Bent scored 36 goals in 63 appearances in all competitions for the Black Cats before ultimately being sold to Aston Villa in January 2011 for £19.35m. 
At the time of Bent's departure, they were sitting in sixth place in the Premier League table. However, after losing Bent in January, they finished that campaign in 10th place. 
Since that term, the Black Cats have not achieved another top-half Premier League finish. With that in mind, it may be understandable why some Sunderland fans may see the sale of Bent as a turning point in their club's fortunes.