A tweet asking Sunderland fans whether Lorik Cana or Yann M'Vila was better during their time at the club has caught the attention of many Black Cats supporters recently. 
Many of the Sunderland fans who have been responding to this post have claimed that M'Vila was the better of the two former Black Cats players. The former France international made 40 appearances for the Black Cats during his one and only season with the club when he was on loan from Russian side Rubin Kazan. He featured in 37 of Sunderland's 38 Premier League games during the 2015/16 campaign. 
The 29-year-old made five more appearances for Sunderland in all competitions than Cana did during his one season with the club, with the former Albanian international featuring in 35 games for the Black Cats in all competitions during the 2009/10 campaign.
In addition to playing more games for Sunderland, it appears that M'Vila may have made a greater impression on some of the club's supporters than Cana did during his tenure at the Stadium of Light. Read the posts from some of the Sunderland supporters who have been responding to this post with praise for M'Vila in the tweets below.
Who do you think was the better player for Sunderland?
M'Villa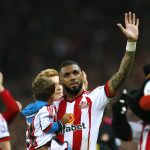 Cana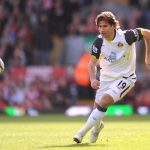 ? Who was the better player for #SAFC?

?? Lorik Cana
?? Yan M'Vila pic.twitter.com/qWtjKbUEZx

— James Copley (@JamesCopley_) April 20, 2020
Cana is the biggest myth in recent history. Had to make lots of tackles because he was technically poor and couldn't wait to force a move away from the club, M'Vila was a very good midfielder, a different level to Cana

— Leon Flint (@leon_flint) April 20, 2020
M'Vila more technical & skilled , Cana hard so M'Vila for me

— BRI-SAFC (@safcking) April 20, 2020
M'Vila. Cana was committed and a great leader but M'Vila was a cut above. Toss up between him & Schwarz for the best CM I've seen turn out for us.

— Gary Craggs (@CraggsSpeaks) April 20, 2020
M'vila for me. Although both were only here for a year M'vila was the more consistent of the 2 and had more to his game.

— Steven Elliott (@ElliottSAFC) April 20, 2020
Yan M'Vila for me

— TWR ??????? #StayAtHome (@TheWearsideRoar) April 20, 2020
Love Cana but it's obviously M'Vila, he was phenomenal

— Mavin (@MVN_98) April 20, 2020
M'Vila by a country mile

— Lee Taylor (@pickleman72) April 20, 2020
What do we think?
It might be fair to say that M'Vila, who made five Premier League assists for Sunderland during the 2015/16 campaign, may have been more of a threat than Cana, who made just one assist for Sunderland.
With that in mind, it may be understandable why some Black Cats supporters appear to have enjoyed watching the more creative M'Vila, over his fellow ex-Black Cats player Cana.