Some Sunderland fans have been sharing some criticism for ex-Black Cats midfielder George Honeyman on social media in response to a tweet that was posted by another Sunderland supporter who claimed that the 25-year-old was "underappreciated" during his tenure at the Stadium of Light. 
Many of the Black Cats supporters who have been responding to this tweet have been sharing the opinion that while Honeyman's work-rate was positive, his ability ultimately didn't meet the grade, with one Sunderland fan declaring that the club "were right to sell" the playmaker, who was named as the club's first-team captain in the summer of 2018. 
Read the critical posts from some Sunderland fans who have been discussing Honeyman on social media lately in the tweets below.
Were Sunderland right to sell George Honeyman last summer?
YES, SUNDERLAND MADE THE RIGHT DECISION BY SELLING HONEYMAN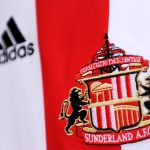 NO, SUNDERLAND SHOULD HAVE HELD ONTO HONEYMAN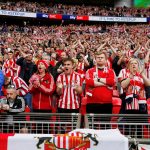 Also, he may not have been the best technical quality player, but George Honeyman was so under appreciated by some #SAFC fans & it was infuriating at times.

— Michael Bowers (@MichaelBowers15) April 14, 2020
He ran about like a headless chicken with no end product. He just isn't very good at all, he's canny fit tho

— Mackem (@MarkaMackem) April 15, 2020
He worked hard that's all. Ability was very poor

— Ian (@ian_safc_1974) April 15, 2020
He was not good enough, that's it in a nutshell, he loves the club, but don't we all.

— The Baz. (@paulbasnett10) April 15, 2020
I think he had to go 1 of the ones that didnt have the quality just ran and ran

— philip emmerson (@fonz1971) April 15, 2020
If you want to get promoted you can't vacate positions for players who "run about". Everyone should be, that's the minimum requirement. He shows no key technical or physical attributes to dominate other midfielders in league one. We were right to sell him imo.

— Lewis Chapaldi (@WERGHJIGgJ) April 15, 2020
He was awful, passionate but clueless, just like watmore

— Chris Towers (@ChristopherT198) April 15, 2020
What do we think?
As per the club's official website, then-Sunderland manager Jack Ross described Honeyman as "a major asset" for the club upon announcing him as captain. This article from the club's official website also shares that Honeyman accumulated a higher number of minutes than any Black Cats player in the 2017/18 season in which the club were relegated from the Championship. The midfielder also scored the third-highest number of league goals that were scored by any Sunderland player that term, according to Transfermarkt.co.uk.
After being appointed as club captain, Honeyman subsequently went on to play the third-highest number of League One minutes of any Sunderland player in the 2018/19 campaign, while only four players scored a higher total of league goals than the attacking midfielder in that season, which would ultimately prove to be his last at the Stadium of Light before being sold to Hull City in August 2019. 
While Honeyman played a fairly significant role in both the 2017/18 and 2018/19 seasons, it may be fair to say that he was not one of the biggest problems at the club during this period of time, considering that he was among the team's highest goalscorers in both of those campaigns. 
With that in mind, it may be somewhat harsh for some Black Cats supporters to be too critical of the former Sunderland captain, as it may be fair to say that he was one of the club's better performers in both of the two seasons preceding the current one.