Sheffield Wednesday-focused journalist Dom Howson caught the attention of some Owls fans via a recent tweet which shared an article detailing a conversation that allegedly occurred between Owls midfielder Barry Bannan and Manchester City manager Pep Guardiola following Wednesday's recent FA Cup clash with City. 
As stated in a report from Yorkshire Live, Guardiola was complimentary about Bannan in his post-match interview following his side's FA Cup win over Sheffield Wednesday, describing the 30-year-old as "an incredible player". 
In addition to his post-match comments, Bannan recently revealed that Guardiola also spoke to him personally as he was making his way to the players' lounge, as per MailSport (via the Daily Record). 
The former Scotland international claimed that Guardiola told him that he is "a fantastic footballer", which Bannan went on to state "was huge for him". 
While these reports have shared that Guardiola was allegedly impressed by Bannan, it may be fair to say that some Owls fans have been less-than-complimentary about the midfielder in response to Howson's recent tweet sharing this news. Read the negative reactions of some Wednesday fans to this post in the tweets below.
"Pep (Guardiola) actually stopped me as I was walking to the players' lounge and spoke to me personally.

"He shook my hand and said: 'Well done, you're a fantastic footballer'." #SWFC @LiveSwfc https://t.co/JEpRQUheJG

— Dom Howson (@domhowson) April 13, 2020
Shame you only showed that intensity cos it was the big boys in town… not doubting your ability but think you've got too comfortable at wednesday like alot of other players

— Luke Wilby (@LubySWFC) April 13, 2020
That's Bannan leaving then

— Simmo (@Simmo1867) April 13, 2020
Obviously not seen him play weeks before that

— Danny (@danieljhayes3) April 13, 2020
Do you agree with Pep Guardiola's opinion on Barry Bannan?
YES, BANNAN IS A FANTASTIC PLAYER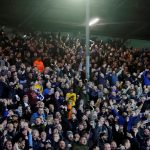 NO, BANNAN ISN'T THAT GOOD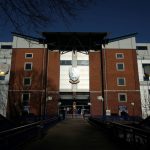 Should've issued a "Come and get me plea"

— David Ward (@DavidWardyWard) April 13, 2020
If he watched him every week he'd change his mind

— Dominic James (@Dom_James_66) April 13, 2020
Love it if he comes in with a big bid for him.

— des (@no1owls) April 13, 2020
He could tell he was a fantastic player even though he only touched the ball about 5 times in 90 mins?

— Christian Evans (@ci_evo92) April 13, 2020
What do we think?
It might be fair to say that some Wednesday fans may have been somewhat harsh on Bannan in response to this report regarding Guardiola's praise for the Owls midfielder. Bannan has played a total of 3,043 minutes of Championship football this term as per WhoScored.com, which is more game time than any other Wednesday player has accumulated in the second tier this season. 
Additionally, Bannan has earned an average overall rating of 6.95 in the Championship this term, which makes him the Owls' third-highest rated player in the league this season, according to WhoScored. With all of that in mind, it may be fair to say that Bannan has been one of Wednesday's most significant players this term.