Many Sheffield Wednesday fans have been full of praise for Barry Bannan on social media lately, with one Owls fan declaring that the former Scotland international is the Owls' "best player by a mile". 
As per YorkshireLive, some Wednesday supporters have been critical of Bannan recently following some comments that the Owls midfielder made in a recent interview with the Daily Record in which he stated that "it would be perfect" for him to play in a team like Brentford. 
Bannan, who is valued at £2.16 million (as per Transfermarkt), made this comment when explaining that he thinks his career "could have been better", citing Brentford as a team who play in a way that he believes would suit his strengths as a footballer. However, as explained by YorkshireLive, some Owls fans took exception to these complimentary comments about one of the club's Championship rivals. 
However, many Wednesday fans have also taken to social media to defend Bannan recently. Read the positive posts from some Wednesday fans who have been full of praise for the Scottish midfielder lately in the tweets below.
The abuse Bannan gets is ridiculous. Easily our best midfielder. Doesn't surprise me, Shez got it at times too #swfc

— Geoff SWFC (@GeoffSWFC) April 13, 2020
Completely agree. He's not just our best midfielder, but our best player by a mile.

— Jimmy (@littlegannan) April 13, 2020
Why all the @bazzabannan25 anger ? He's totally right, he's not a CDM like Monk thinks, he was brilliant in the Carlos system when the defensive work was left to Hutch and Lee, #swfc now play awful negative football that doesn't suit creative attack minded players

— ?wawaws6? (@swfcwawaws6) April 13, 2020
I do feel sorry for Bannan and what he has to work with atm. Pelupessy for example.

— RocketOwl (@RocketOwl1986) April 13, 2020
Were you unhappy with Barry Bannan's recent comments about Brentford?
YES, BANNAN SHOULDN'T SPEAK LIKE THAT ABOUT ANOTHER CLUB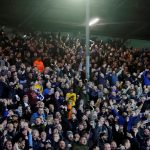 NO, HE'S RIGHT, THEIR STYLE OF FOOTBALL SUITS HIM BETTER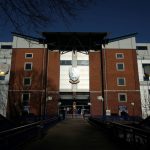 Correct.. Finally someone who understands football ?

— smilernell (@nwa2275) April 13, 2020
It's not that bizarre, it just confirms that so many so called fans don't understand the game. The best system was hutch CDM with Lee as the engine and that left Bannan to express himself with the ball.

— Carl Biggs (@carlbiggs21) April 14, 2020
Bannan will be 1 of those players that people say after he retires "I would kill for someone like Bannan in that midfield right now, we didnt realise how good he was"

Criminally underrated & so harshly judged bcos he is by far the best. Own worst enemy for being the best #swfc

— S ? (@sowls88) April 14, 2020
What do we think?
Considering that he name-dropped Wednesday's Championship rivals Brentford as a team that would be perfect for him, it may be understandable why some Wednesday fans weren't particularly pleased by Bannan's recent comments. 
However, it may be fair to say that the midfielder has been one of Wednesday's most important players this season, with the 30-year-old accumulating a higher number of Championship minutes than any other Owls player and earning the third-highest average overall rating of any Wednesday player this term, as per WhoScored.com. 
With that in mind, it may be understandable why some Wednesday fans have been rushing to Bannan's defence lately.