Many Rangers fans have flocked to a tweet that was recently posted by Gers forward Jermain Defoe in which he shares footage of himself walking out onto the Ibrox pitch, which he states was shot the day after he signed for the club. 
Defoe, who is valued at £1.26 million (as per Transfermarkt), explains the excitement he felt at joining Rangers in this tweet, stating that he "just couldn't wait to see Ibrox" and turned up to see the pitch, as shown in this footage, as a result. Some Gers supporters have been full of praise for Defoe in response to this tweet, with one Rangers fan declaring that the 37-year-old is "absolutely the standard of human being [they] need around Ibrox". 
Read the positive reactions of some Rangers supporters to Defoe's recent post in the tweets below.
So this was day after I signed.. I just couldn't wait to see ibrox so I decided to just turn up and asked security if I could see the pitch! A little kiss for good luck ? pic.twitter.com/4hljrbdpf5

— Jermain Defoe OBE (@IAmJermainDefoe) April 12, 2020
Hope you stay on mate as a player and would love to see you coaching, absolutely the standard of human being we need around Ibrox. Can't thank you enough for the time you gave to my wee boy to sign his shirt. Never seen him speechless before. pic.twitter.com/4gRIktujWq

— David causer (@CauseD81) April 12, 2020
We love that you get it JD

Now you will always be one of us ???

— bigrabsays (@bigrabsays) April 12, 2020
Wish youd came earlier?

— DaveGF5?????? (@davec1690) April 12, 2020
Would you like to see Jermain Defoe remain involved with Rangers beyond his playing career?
YES, DEFOE IS THE KIND OF CHARACTER THE CLUB NEEDS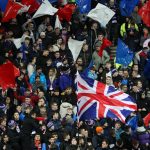 NO, I WOULDN'T WANT HIM AT THE CLUB AFTER HIS PLAYING CAREER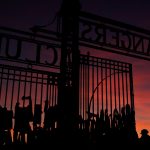 Brilliant wee man ??

— William graham (@wassel1) April 12, 2020
The guy is a class act. He doesn't even need to try. One of my all time favourite rangers players. ?

— Eddie Devine???????????????? (@eddiedevine_) April 12, 2020
Hope to see u back soon, and hopefully staying on as a coach. You're an incredible example to all young and not so young players

— Keith McAuley (@keith_mcauley) April 12, 2020
I canny believe you didn't read the keep of the grass sign. ? Just kidden hope you stay with the club am sure your helping the next generation grow too which is class for the club and youngsters. ??

— Stegthomson (@Stegthomson1) April 12, 2020
Tha main man class act Jermaine ??

— Alex (@alegil2101) April 12, 2020
Just gets it ????

— sclark73 (@stewart020214) April 12, 2020
What do we think?
It may be understandable why many Rangers fans have been reacting positively to Defoe's recent tweet, as this may provide them with an indication of Defoe's passion for the club.

Furthermore, some Rangers fans may be pleased to have had the opportunity to catch a glimpse of their club's stadium in this footage considering that they are currently unable to see Rangers in action as a result of the postponement of professional football in Scotland.