Some Celtic fans have been discussing the latest update about the Premiership season.
The SPFL Twitter account relayed this latest information, saying that clubs in Scotland are set to vote on a resolution on the potential termination of the 2019/20 season at Championship, League One and League Two levels.
Meanwhile, the SPFL proposed that Premiership matches are postponed for the time being, with the current positions determined on a points-per-game basis in the event of a vote to terminate the ongoing season.
When Sky Sports Scotland relayed the same information, many Celtic fans were left happy. They feel that this will bring them closer to winning a ninth Premiership title in a row.
9 in a row ??????????????????

— kleemuzz (@kevlees89) April 8, 2020
Play the season out and hand the title to Celtic anyway?

— Hoops (@monrahoops) April 8, 2020
Would it be right to cancel the Premiership season?
That will be a poor decision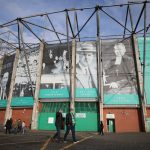 I'd love that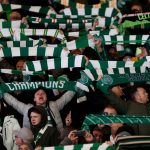 Another outlet in Superscoreboard also relayed this news, and it got a similar reaction out of Hoops fans.
Celtic will be the Champions, everyone knows that so it's all just about timing ?? pic.twitter.com/3Bwpf0wYGE

— Thomas Love (@ThomasL56070931) April 8, 2020
Glasgow Celtic champions

— Peter Easton (@PeterEaston15) April 8, 2020
But a couple of Celtic fans made it clear that they feel this is not the right decision and they want to see better from the authorities.
The whole point of this committee is to make decisions
Absolute joke

— jido71 (@jido71) April 8, 2020
I really don't understand the logic in this. Just play the season out when possible.

— Peter (@Peterfay24) April 8, 2020
The Hoops are currently at the top of the Premiership table and are on track to seal their ninth Premiership title in a row. Neil Lennon's men have already won the League Cup and find themselves in the semi-finals of the Scottish Cup.
What do we think?
Considering Celtic's commanding 13-point lead at the top, they are in a very good position. They are yet to lose a single Premiership game in 2020 and it shows why they've been a much superior side in the recent months. It is also proof of why they deserve to win the league, whichever path the authorities decide to take.