Spurs fans have been discussing a transfer rumour which suggests that the North London club are ready to return to talks with Inter, in a deal which could see Diego Godin join the Lilywhites, with Jan Vertonghen potentially heading in the other direction. 
According to Italian news outlet CalcioMercato (via Daily Hotspur), Spurs could bring in the 34-year-old centre-back ahead of next season, whilst Vertonghen; who is out of contract in June, could join up with Christian Eriksen at the Serie A side. So far this season, the Uruguayan has made 16 appearances in the Italian top-flight; averaging a solid 6.95 rating.
The former Atletico Madrid man only joined up with Antonio Conte's side last summer and still has two years of his contract to run. However, it seems as if Spurs may be keen on bringing the £9 million rated man to the Premier League this summer, whilst Vertonghen's near eight-year stint with the club seems to be nearing an end.
Who would you rather have in the squad?
Diego Godin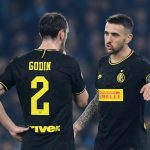 Jan Vertonghen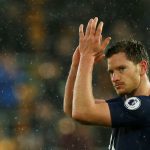 Reaction from Spurs fans to the reported interest in Godin can be seen in the tweets below.
Godin is a btec Vertonghen hth

— / Dier Propaganda (@sacramentoszn) April 5, 2020
may as well get Fazio back

— Tony Rumsey (@picklefork1965) April 5, 2020
No thank you he's past it

— K (@fxtbolsilva) April 5, 2020
Godin at 34 would get torn up in the PL

— Sir Henry Hotspur (@HH_Explores) April 5, 2020
He's 2 years older than Jan

— Mike Weston (@westy_snr) April 5, 2020
Godin struggling with pace in Serie A, let alone EPL

— Jeffrey Mallia (@jeff_spurs) April 5, 2020
These Spurs fans clearly aren't too convinced by the prospect of Godin playing in the Premier League, with several suggesting that he is too old and most likely past his best.
What do we think?
It is difficult to understand the rationale behind losing Vertonghen on a free transfer and bringing in someone two years older than him as his replacement.