A lot of Newcastle United fans have responded to a tweet from the Evening Chronicle, which includes a piece with quotes from Stan Collymore.  
Collymore, writing in his Daily Mirror column, claimed that he was dismayed to see Mohammed Bin Salman waved in without any questions asked.  
He also claimed that he was upset that fans of other clubs have not protested the sale and that we as fans should be guardians of the game.  
It is fair to say that not many Toon fans like what Collymore has said.

Are you listening to a word Collymore says?
No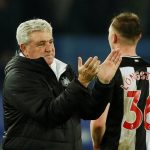 Yes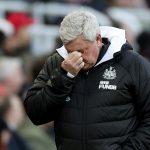 Stan Collymore slams the potential #NUFCTakeover as "immoral"https://t.co/OuIzGSz8g1 pic.twitter.com/Y2V007RrQn

— The Chronicle (@ChronicleNUFC) April 19, 2020
Lessons in morality from Stan Collymore! Wowza.

— DH (@DN_HY) April 19, 2020
He'd love it if they were buying Villa

— ?? Thommo ? (@77Thommo) April 19, 2020
What!! Is he serious

— Jimmy.woods (@woodgate_james) April 19, 2020
Funny coming from an immoral person

— paulcrozier7 (@paulcrozier7ho1) April 19, 2020
Immoral lol so every other club is fine though….

— Paul E-R (@PaulER35846239) April 19, 2020
Don't think he can really talk tbf

— ??Kieren Wilkinson ?? (@KierenW6) April 19, 2020
Immoral, that's rich!

— joooolzzzz333 (@joooolzzzz333) April 19, 2020
Pipe down Stan.

— Simon (@LittleHenryD) April 19, 2020
But uses an app partly owned by Saudi's to voice his opinion? Hypocrite

— Waaatson (@paul_taylor1) April 19, 2020
What do we think?  
The former Liverpool striker has raised some issues in this column, although it seems many Newcastle fans think they should not be taking moral advice from a man who has had such a questionable personal life. 
Judging by the responses, not many Toon fans think that Collymore's words are worth anything and some just feel he is jealous because Newcastle might be able to compete again if this takeover goes through.