Manchester City's Bernardo Silva has been discussing which of his teammates he misses most. The Portuguese star, who joined the club in 2017 from Monaco has identified two stars in particular as those he looks forward to being reunited with.
Speaking to the Manchester Evening News, the £72million-rated ace named Benjamin Mendy and Joao Cancelo. He went on to say: "I miss all of them" but mentioned his compatriot Cancelo's tendency to complain and that has sparked quite the response from the fans.
Here is how a sample of them have reacted on Twitter.
Cancelo complaining about game time ahaha

— antisocial (@TyreeceEwing) April 16, 2020
Cancelo complaining, why am i not surprised.

— Morris (@Morriisz) April 16, 2020
Cancelo isn't happy at City. City should trade him for Semedo.

— Gaúcho (@YungHusband_) April 16, 2020
Cancelo won't be complaining for much longer ?

— Mark N (@mark_n0) April 16, 2020
Should Man City be looking to offload Joao Cancelo?
Yes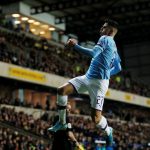 No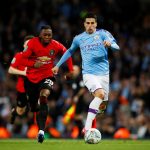 Cancelo what are u doing

— Trent Sigrest (@tsigrest) April 16, 2020
I bet he doesn't complain about his massive wages every month

— Karl (@TheEmanFifty) April 16, 2020
What do we think?
It's clear from the above replies that some of these supporters were waiting for an excuse to criticise Joao Cancelo. The club paid £58.5million in August 2019 to sign the full-back from Juventus (via Transfermarkt.co.uk) but he's been limited to just 11 appearances in the Premier League this season.
When he has played, his performances have earned him an average rating of 7.06/10 according to WhoScored.com which, on the surface, feels respectable. However, given his failure to establish himself so far, we wouldn't be surprised if he was to move on sooner rather than later, especially as Barcelona are reportedly interested in the right-back.