Many Liverpool supporters have been discussing the club's transfer strategy on Twitter. This comes in response to a tweet from a Reds fan on Twitter, who claims the decisions to buy, sell and replace Philippe Coutinho with Virgil van Dijk and Alisson should go down as some of the 'best pieces of business ever'.
The Reds signed Coutinho from Inter in 2013 in a deal reportedly worth £11.7m and eventually moved the player on in January 2018 for an incredible £130.5m (via Transfermarkt.co.uk).
To their credit, the Anfield hierarchy didn't hesitate in reinvesting the profits back into the playing squad and signed Van Dijk and Alisson for a combined total of £132.44m.
Do these supporters agree?
Funny thing is at the time we thought things would be bad because coutinho was so important to the team. Little did we know he pretty much funded our success

— Shafic Sayegh (@ftblShafic) April 20, 2020
I have a funny philosophy about it too: with him gone, we were able to push both fullbacks up because we could count on Gini, Fab and Hendo as midfield cover inscase of a counter. Coutinho was no good at defending; we used to keep 1 full back back.

— Sumlenze (@Smlenzes) April 21, 2020
FACT!

— Just Robin (@BuddyCoco64) April 21, 2020
Wouldn't have won anything without those two though

— Harry ???? (@Harry_W25) April 20, 2020
Would Liverpool have eventually reached such heights with Coutinho?
Yes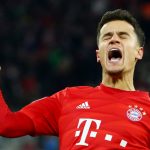 No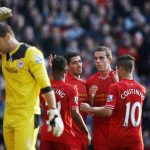 The best ever*

— ? ? ? ? ? ??? (@lfcox) April 20, 2020
The best********

— ? (@BallxrSturridge) April 20, 2020
What do we think?
Liverpool were desperately unlucky not to be crowned Premier League champions in the 2018/19 season having amassed an incredible 97 points, only to miss out thanks to Manchester City's total of 98. It appears they will go one better this season and win the coveted prize in the most dominant of fashions.
Therefore, it is of little surprise that the influence of Van Dijk and Alisson since their arrivals has not been underestimated by these supporters.